Mortgage Vendor News & Views with Scott Roller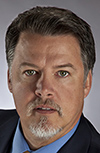 Scott Roller founded 3W Partners LLC and is Co-Founder of Vendor Surf LLC (www.VendorSurf.com), each dedicated to revolutionizing sourcing of vendors in the mortgage and credit union ecosystems. The companies monitor and report on the service provider market to provide participants what they need to excel in today's market. Mortgage Vendor News & Views is a monthly feature in MBA NewsLink.)
In this ongoing article series, we report on mortgage and credit union vendor marketplace events and trends, and we then share our viewpoints. The theme for today's article is impeachment.
Hold your fire. Put the pin back in the grenade–never would I openly discuss politics–NEVER. In the recent past, the decades-old vendor sourcing and oversight model got impeached (and brutally removed). Today, I write about WHAT happened, HOW it happened and exactly WHY. Most essential though–I review what you need should be doing about it.
Consider this your non-legal brief on the issue, compliments of my zero days of law school.
Whether you are a vendor selling your goods and services, or on the buy-side of the equation, there have been some seismic changes that you must understand. I recognize that many of you know about some of the more obvious changes, but maybe not enough to aggressively drive the needed change. I will answer the following, and more:
–Exactly who is responsible for vendor souring now?
–Why have sales cycles exploded?
–What can I do to better navigate?
Anatomy of Impeachment
In overly simplistic terms – Alleged wrongdoing is cited, formal grievances are filed, an investigation commences and a vote is taken to impeach (or not) and to determine whether enough evidence exists to push the grievances upward to a jury of sorts. Parties on each side may submit questions and get answers. The jury renders a verdict.
Alleged Wrongdoing:
The mortgage-caused global economic meltdown that began around 2008. Count #1: Lenders of all sizes operated with reckless abandon when pertaining to third-party oversight and governance; Count #2: By doing so, these lenders brought undue risk upon themselves, investors, the consumer and the entire financial services system; Count #3: The OCC (regulator) was widely blamed for allowing all of this to happen.
Formal Grievances Filed:
The United States Congress signed the Dodd-Frank Act (not the official name) into law in July 2010, giving birth to an entirely new regulator, the CFPB. With a mission very unlike its peers, whereby prudential regulators place most emphasis on safety and soundness of the financial institution, the CFPB is all about consumer rights and protection. Since then, we have seen ongoing examples of one-upmanship, with regulators each trying to prove their worth, constantly trying to be perceived as the one driving the herd on big issues. It has driven unprecedented costs too.
Investigations & Evidence:
In the meltdown post-mortem, regulators (CFPB, OCC, FDIC and NCUA) cited the lack of such oversight as a major contributing factor in causing the financial crisis. The degree of financial institution culpability ranged from simply not being engaged at all with their vendors, to repeatedly turning a blind eye to some highly egregious vendor acts, including illegal acts in some cases. Evidence produced:
• No up-front vendor due diligence at all
• Due diligence via conference call, including in offshore engagements
• No formal contracts, or severely lacking risks and controls
• Little-to-no oversight and governance at any level, especially executives
• Attitude: "It's the vendor's problem, not mine"
• Consumers were often caught in the middle without much recourse
It's not just mere coincidence that the OCC issued their massive consent order taking action against eight mortgage servicers and two industry vendors roughly 90-days before the official launch of the CFPB. The OCC had to make a statement for damage control reasons. Since then, all regulators seem to be making statements via their steady implementation of new and more stringent rules. Further proof to "out-best" one another can be seen by following the regulators timeline of publishing vendor oversight guidance. The CFPB issued its expectations in April 2012, with other regulators responding in kind, as follows:
–FDIC (December 2012)
–OCC (October 2013)
–Federal Reserve Board (December 2013)
For the most part, the collective guidance is relatively consistent, deserving of an "amen" for those organizations trying to comply.
The Impeachment Vote:
Regulators swiftly and unanimously voted to impeach the sourcing and oversight model of the past.
The Jury Trial, Questions & Verdict:
The questions were very sharp and pointed, with respondents doing a lot of head-scratching and finger pointing:
• How did the OCC let this happen?
• Where were the lender executives and Board members?
• Wasn't the Gramm-Leach-Bliley Act (1999) and the Sarbanes-Oxley Act (2002) supposed to prevent such corporate negligence and stupidity?
• Do we really need another regulator?
• How are we supposed to afford this new model?
In an unceremonious defeat, soundly shamed and vilified, the 'Grand Ole' vendor sourcing model was no more. The slice of the impeachment knife was quick and deep. No longer was there a single person or department making sourcing decisions and serving as the sole gatekeeper of ongoing oversight and governance. Onlookers gulped, wondering what to expect now. Fear of the unknown set in.
The New Era – Sourcing & Oversight
The resulting changes are too extensive to mention, so here is a list of the Top-5:
1. Most vendor sourcing is now done by committee, maybe six to 10 members of an organization, which might include vendor management, procurement, operations, credit risk, operational risk, compliance, legal, third-party oversight and likely a few from the HQ/corporate
2. With so many extra 'cooks in the kitchen,' it takes forever to make sourcing decisions. Vendor sales cycles have never been longer
3. The cost of compliance is unprecedented and not sustainable. Many lenders once tightly managed their largest and most strategic vendors, but not every vendor. No longer acceptable
4. This caused lenders to prune smaller 'mono-line' vendors, opting for larger players (many services), because it can essentially cost the same to manage every vendor, regardless of size
5. It's survival of the fittest, with many vendor exits, and endless M&A activity. In 2018 and 2019, I know of 80 vendor M&A deals, with six deals in January 2020 alone.
Sourcing Changed – Have You?
Impeachment happened. For decades, the vendor sourcing process in this industry relied upon four primary approaches… 1) Attending trade shows and swapping business cards; 2) Cold calling; 3) Static directories; 4) Word of mouth referrals.
Today, none of these are effective. People have changed. Technology has changed.
Go back to #1 above, review the typical members of sourcing committees. Do you see those roles attending conferences and events? They are often the decision makers, or major influencers. So, how are you getting in front of these committee members?
In addition to all the structural changes cited herein, a competing dynamic also crept in. Many of these committee roles are held by Millennials. Do you see many Gen-Y'ers at trade shows? Instead of asking you another question, let me make a statement. I can tell you Millennials are not on board with cold calls, using Yellow-Pages like static directories void of technology, and the Gen-Y 'word of mouth' takes on a whole different look – following influencers on social media and consuming value-added content marketing.
Top-5 Adjustments to Consider
It's time you adjust to this new reality. Vendors, if you have yet to make any of the following changes to your sales approach, you are steadily becoming irrelevant. I present these in order of highest priority:
1. Millennials – Develop and execute against a Millennial strategy. Research them and overlay how your current business model succeeds. You must consistently deliver content they care about and meet them in their hangouts
2. Social Media – Up your game. Loom large on LinkedIn, Facebook and Twitter, at minimum. You will likely discover other trending platforms with your target audience
3. Content Marketing – Commit to it, a type of marketing that involves the creation and sharing of online material that may not explicitly promote your brand. Get Gen-Y to follow you because of your content, then they are well positioned to become your buyers. Your options are plenty. Blogs, industry articles, videos, webinars, social hours, lunch and learns and more
4. Sales Model Revamp – We see a lot of companies reducing their direct sales team and building up an inside sales and marketing presence, including roles like Content Managers, Social Media Managers, Bloggers and using guest writers
5. Technology – We are starting to see some cool, innovative and affordable ways to get discovered using technology. 1) Advertising on social media, mobile, news sites, online and affordability of ads on streaming TV; 2) Use of Artificial Intelligence, Machine Learning and Big Data to generate automated alerts
In Summary
Specific to vendor sourcing and procurement, the sands are shifting beneath our feet more than ever, originally caused by 'the impeachment' of the old way, and now jolted by the convergence of generational and technological dimensions.
Your actions can be risky. However, your inactions are likely treacherous.
(Views expressed in this article do not necessarily reflect policy of the Mortgage Bankers Association, nor do they connote an MBA endorsement of a specific company, product or service. MBA NewsLink welcomes your submissions. Inquiries can be sent to Mike Sorohan, editor, at msorohan@mba.org; or Michael Tucker, editorial manager, at mtucker@mba.org.)