People in the News Dec. 23, 2020
The Mortgage Bankers Association hired mortgage industry veteran Charmaine Brown to fill its newly created position of Director of Diversity and Inclusion.
Brown, who will start on Jan. 4, will be responsible for developing, promoting and advancing diversity and inclusion programs for the real estate finance industry.
"MBA is committed to fostering a culture of diversity and inclusion internally and for our residential and commercial real estate finance members. Charmaine brings a wealth of knowledge that will help us develop best practices, identify and break through potential barriers, and create programs that lead to a more diverse and inclusive industry workforce that reflects our diverse country," said MBA President & CEO Robert D. Broeksmit, CMB.
"Charmaine has a proven track record of empathetic leadership and is passionate about ensuring there is open and honest communication among leadership and every level of an organization," said Lisa Haynes, MBA Senior Vice President, CFO and Chief Diversity and Inclusion Officer. "I am excited for Charmaine to join our team to help us deliver on our commitment to develop and promote successful D&I programs that benefit MBA and our industry."
Brown brings to MBA an extensive background in business development, corporate social responsibility, diversity and inclusion and community relations. Most recently, she served as Chief Equity Officer for Charles County, Md., where she was responsible for developing, implementing and managing the strategic framework for the county's D&I programs.
Prior to that post, Brown worked in various roles at Fannie Mae for more than 20 years. Her most recent position was as Diversity Director in Fannie Mae's Office of Diversity and Inclusion where she was responsible for creating training and development programs and promoting inclusionary, corporate-wide engagement. Her successful leadership in this role included developing a D&I action plan, creating unconscious bias workshops for customers and diversity recruitment.
Brown holds a Master of Arts in Communications from Johns Hopkins University; and a Bachelor of Arts in English from Bowie State University.
CFPB Hires Ann Epstein, Promotes Jocelyn Sutton
The Consumer Financial Protection Bureau promoted Ann Epstein to Assistant Director for the Office of Innovation and Jocelyn Sutton to Deputy Chief of Staff.
Epstein was most recently a financial technology consultant advising clients on consumer financial wellness and sustainable housing projects. Before arriving at the Bureau, she worked for 18 years with Freddie Mac.
Sutton joined the Bureau in 2012. She worked in the Office of Regulations, before transitioning to the Office of the Director. Since then, she has served in various capacities, most recently as the Bureau's Executive Secretariat. Previously, she served as Deputy Executive Secretary & Counselor to the Chief of Staff.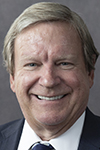 Chrysalis Holdings Names David Olson Chairman, Kimberly Brown President
Chrysalis Holdings LLC, Washington, D.C., named David Olson its Chairman and Kimberly Browne its President. The firm's largest holding is NewDay USA.
Olson, a Wall Street veteran, is founder and CEO of Wind River Capital LLC, a boutique investment bank. Previously, he was Vice-Chairman of the financial institution's group at Piper Jaffray. He was Chairman and CEO of River Branch Holdings LLC, before its sale in September 2015 to Piper and was previously chairman and CEO of Guggenheim Merchant Banking, the private equity arm of Guggenheim Capital in New York and Chicago. In the early 2000s, he was Credit Suisse First Boston's chairman of investment banking for the Asia-Pacific region. Before CSFB's merger with Donaldson, Lufkin & Jenrette, he held several senior executive positions at DLJ, most recently serving as Chairman and CEO of the firm's Asia-Pacific region.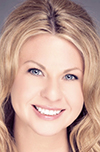 As President, Browne will lead corporate finance, capital market strategies and investor relations. She is a former Managing Director of UBS, where she helped relaunch UBS's residential mortgage finance business and was instrumental in growing the platform to become a top-five lender in the country. Prior to her nearly nine years at UBS, she held senior leadership positions with Donaldson, Lufkin & Jenrette, Credit Suisse and Washington Mutual Capital.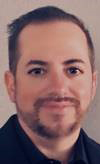 SLK Global Solutions Enhances Mark Ramsey Role in Title, Tax Insurance Business
SLK Global Solutions, Dallas, promoted Mark Ramsey, giving him an extended role as Vice President of Business Development.
Ramsey, who has more than 17 years of experience in the title industry, joined SLK in 2018 to expand the reach of its digital platforms. As vice-president of business development, he was responsible for growing his business by 40 percent and closing more than 80 new opportunities. In this extended role, Ramsey will cover all regions of the U.S. in addition to managing 20 customer accounts.
Before joining SLK Global Solutions, Ramsey held key roles in several leading companies, including ServiceLink, Fidelity National Financial and Lender Processing Services.