People in the News Dec. 8, 2020
Cherry Creek Mortgage Restructures Ownership; Names Rick Seehausen COO

Cherry Creek Mortgage, Denver, announced a change in ownership and a reorganization of its corporate structure. Under the restructuring, the company is 100 percent owned by the family of its co-founder, Jeffrey May. Previously, the company was owned by the families of May and its other co-founder, the late U.S. Sen. Bill Armstrong. Terms of the change in ownership were not disclosed.
In addition, the company's owners formed Cherry Creek Holdings Group LLC, the new parent company of Cherry Creek Mortgage and other affiliated businesses. May will serve as chairman and CEO of Cherry Creek Holdings and will continue to serve as president of Cherry Creek Mortgage.
The company also appointed Rick Seehausen to president and COO of Cherry Creek Holdings, where he will oversee all company operations, including IT, human resources, legal, accounting, marketing and compliance divisions. Prior to joining Cherry Creek Mortgage in 2019 as executive vice president, Seehausen was the founder and CEO of LenderLive, a provider of outsourced fulfillment services.

ENACOMM Taps Kenneth Arakelian as SVP & Chief Product Officer
ENACOMM, Tulsa, Okla., hired Kenneth Arakelian to spearhead advancement of the company's suite of fintech products and services as Senior Vice President and Chief Product Officer.
Arakelian brings more than 20 years of hands-on experience in designing, architecting, bringing to market and supporting business solutions for enterprise customers. Most recently, he headed the Innovations Group at Nuance Communications, where he worked since 2010. Prior to his career at Nuance, Arakelian managed the Contact Center Engineering group at Merrill Lynch.

FHFA Principal Deputy Director Adolfo Marzol Announces Retirement; Chris Bosland to Replace
The Federal Housing Finance Agency announced Principal Deputy Director Adolfo Marzol will retire on December 18. Chris Bosland, FHFA Senior Advisor for Regulation, will succeed Marzol as Principal Deputy Director.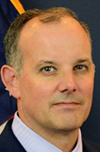 Marzol came out of retirement to work for FHFA, leading development of a risk-based capital rule for Fannie Mae and Freddie Mac and playing a central role in the agency's response to the coronavirus pandemic. He previously served as Executive Vice President of Essent U.S. Holdings; as an Executive Vice President with Fannie Mae; and Executive Vice President and CFO with Chase Manhattan Mortgage.
Bosland joined FHFA in 2019. Prior to joining FHFA, he was Deputy Chief of Staff at the U.S. Department of the Treasury's Office of the Special Inspector General for the Troubled Asset Relief Program. He previously was an attorney in private practice and has served as an economist at the Federal Reserve Bank of New York and as counsel and chief of staff to a former Director of the Federal Housing Finance Board.
CFPB Adds 5 to Executive Team
The Consumer Financial Protection Bureau announced additions to its executive team:
Matthew R. Bettenhausen serves as Senior Advisor and Counselor to the Director. He has more than17 years of federal service, principally as an Assistant United States Attorney with the Department of Justice in the Northern District of Illinois (Chicago). There he served as Associate Chief of the Criminal Division and Acting Chief of Appeals, among other supervisory positions, and engaged in many complex financial crime investigations and prosecutions.
Chris Chilbert is Chief Information Officer in the Bureau's Operations Division. He has more than 20 years of federal service. Before joining the Bureau, he served as Assistant Inspector General for Information Technology at the U.S. Department of Health and Human Services' Office of Inspector General where he led their adoption of modern management practices and technologies. He is a veteran of the U.S. Navy submarine force.
Janis K. Pappalardo is Associate Director for Research, Markets and Regulations. Prior to joining the Bureau, she served as Assistant Director for Consumer Protection at the Federal Trade Commission. In that capacity, she led the only division in the FTC's Bureau of Economics devoted to the consumer protection mission. Sjeserved at the FTC for more than three decades and started as an economist conducting and initiating independent analyses on consumer protection matters.
Donna Roy is the Bureau's Chief Operating Officer. Her management experience of more than 35 years spans working with Fortune 200 Financial Services companies through small, start-up experience as an entrepreneur. She served previously as the Bureau's Chief Information Officer. Before joining the Bureau, she served for 13 years in several positions of increasing responsibility at the U.S. Department of Homeland Security. She has more than 20 years of federal government experience and is a United States Marine Corps veteran.
Deborah Royster is the Assistant Director, Office for Older Americans. Before joining the Bureau, she served as CEO of Seabury Resources for Aging, a nonprofit organization that provides affordable housing, transportation, care management and other support services to older adults and family caregivers in the Washington, D.C. region.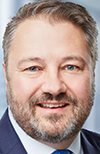 Marcus & Millichap's Institutional Property Advisors Division Expands in Toronto
Institutional Property Advisors, Toronto, Ont., a division of Marcus & Millichap, announced Scott Chandler, John Stewart and Bill Pitt, a top Canadian commercial real estate investment brokerage team, joined IPA in Toronto.

Previously leaders of Colliers International Canada Capital Markets division, Chandler, Stewart and Pitt will be senior managing directors with IPA. The team brings decades of office, industrial and retail investment sales experience and a far-reaching network of relationships with institutional and private investors.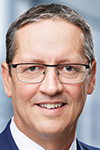 Over the course of his 30-year career, Chandler has handled more than $15 billion of commercial real estate transactions. His experience includes tenure as president and CEO of the Canadian operations of Cushman & Wakefield Ltd. and director of Scotia Capital's investment bank.
Stewart has real estate investment banking experience at BMO Capital Markets and has led disposition assignments in every major market across the country. He brings 14 years and more than $7 billion of investment brokerage transaction experience to IPA.
Pitt has more than 30 years of commercial brokerage experience and has brokered $10 billion in transactions across Canada.

Peter Tousignant Joins Eastern Mortgage Capital as AVP
Eastern Mortgage Capital, Burlington, Mass., added Peter Tousignant as an Assistant Vice President, where he will originate FHA loans nationally.
Tousignant joins EMC from a previous role as an originator with a Boston-based commercial mortgage banking firm. He brings a diverse and extensive background in multifamily financing, including roles with a large bank and development firms, plus numerous assignments as an independent consultant.