Dealmaker: Brokers $115M in Multifamily Sales
Transwestern Commercial Services, Houston, brokered three multifamily property sales totaling $115.2 million.
The firm's Mid-Atlantic Multifamily Group sold two communities totaling $95.7 million in November. Transwestern Executive Vice Presidents Dean Sigmon and Robin Williams, Vice President Justin Shay and Analyst Michael D'Amelio represented the sellers in the transactions.
Pantzer Properties, New York, sold The Point at Hampton Hollow, a 240-unit community in Silver Spring, Md. DF Ventures, a business unit of Drucker + Falk, Richmond, Va., acquired the Class B+ value-add property for $49.5 million.
Philadelphia-based Gelfund Real Estate acquired Gatewater Landing is a 263-unit, garden-style community at 7357 Ridgewater Court in Glen Burnie, Md. L3C Capital Partners, New York, sold the Class B value-add property for $46.25 million.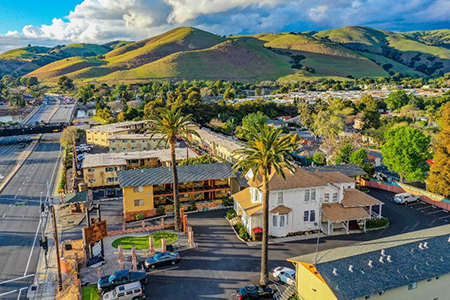 "We continue to witness strong demand for value-add product throughout the Washington and Baltimore regions," said Sigmon. "Despite the impact that COVID-19 has had on Class A rents and urban centers, we have continued to experience cap rate compression for suburban Class B, value-add opportunities."
Williams noted new investors continue to enter the Mid-Atlantic market, "and there continues to be a lack of available product to meet the investor demand," he said. "The amount of available equity and increased focus on workforce housing and value-add assets have created a shortage of available buying opportunities."
In Fremont, Calif., Transwestern Real Estate Services brokered the $19.5 million sale of 94-unit community Niles Station.
Transwestern Senior Director Shivu Srinivasan, Vice Presidents Dante Giacomini and Robert Dau and Multifamily Analyst Connor McGarty represented both the buyer and seller in the transaction.
Located at 80 Harris Place and 38416 Mission St., Niles Station is 1.7 miles from the expanding Fremont/Warm Springs BART Station. Nearby employers include Apple, Google, Tesla and Stanford University.
"The asset has a unique profile that appealed to investors despite the current economic turmoil," Srinivasan said. "Given its three lots, combined with the zoning and density allowed in this area, this property has interesting development potential to add more units or repurpose its existing use."