MBA Advocacy Update–Dec. 14, 2020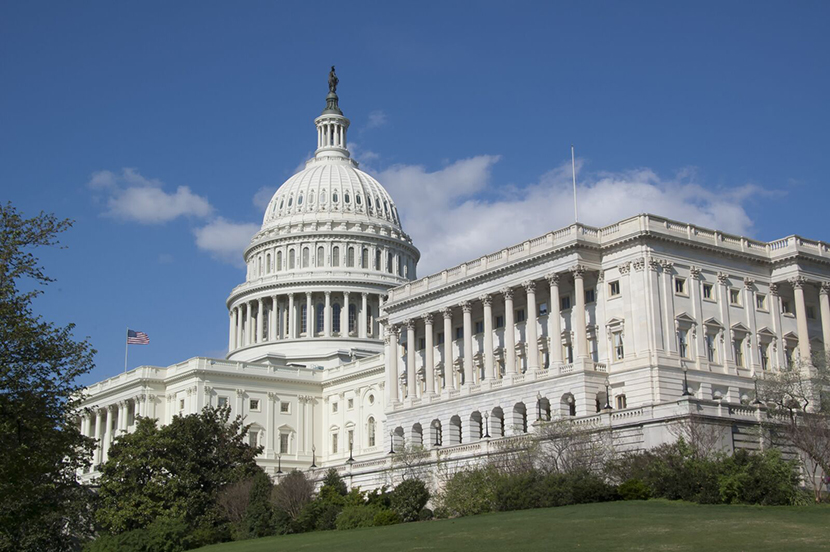 Bill Killmer bkillmer@mba.org; Pete Mills pmills@mba.org.
The CFPB released its much-anticipated final QM rules replacing the so-called GSE Patch and providing QM status for "certain" seasoned loans. Both final rules reflected important provisions advocated by MBA throughout the comment process.
On Capitol Hill, the Senate continues to consider a short-term continuing resolution to avert a government shutdown and buy extra time for negotiations around a longer-term omnibus bill. The week-long resolution allows Congress to working on an omnibus spending bill and a potential a COVID-19 relief bill. And FHFA announced it would extend GSE origination flexibilities through January 31, 2021.
1. CFPB Releases New QM Rules
On Thursday, the Consumer Financial Protection Bureau finalized two rules amending the Ability-to-Repay/Qualified Mortgage provisions of Regulation Z. The first, a comprehensive revision to the General QM definition, establishes a QM standard based on loan price to replace the current 43 percent debt-to-income ratio limit. The other final rule creates a new QM category (i.e., "Seasoned QM") based on a loan's payment history, also known as "loan seasoning." (Click here for MBA's overview of the General QM final rule and here for MBA's overview of the Seasoned QM final rule.)
Why it matters: The final versions of these rules reflect several important recommendations made in MBA comment letters, including:
An explicit compliance safe harbor covering the rule's verification requirement for creditors who comply with the verification standards found in certain specified manuals (e.g., seller/servicer guides maintained by the GSEs, FHA, VA, etc.); and
Expanding the exceptions for the Seasoned QM's portfolio retention requirement to allow one sale/transfer.
These and other revisions supported by MBA will help ensure broad access to affordable mortgage in the new QM regime, while also facilitating responsible innovation.
What's next: The Bureau has indicated that the final rules will be published in the Federal Register on the same date and that both rules will come into effect 60 days after their publication. During the period between the General QM final rule's effective date and the rule's mandatory compliance date of July 1, 2021, creditors will have the option to use either the current General QM definition or the revised General QM definition.
For more information, please contact Justin Wiseman at (202) 557-2854, Lucia Jacangelo at (202) 557-2941, or Blake Chavis at (202) 557-2930.
2. FHFA Extends GSE COVID-19 Origination Flexibilities Through January 2021
This week, the Federal Housing Finance Agency announced it would extend Fannie Mae and Freddie Mac origination flexibilities through January 31, 2021. The origination flexibilities include temporary policies related to appraisals, employment verification, and power of attorney, which allow transactions to occur in a safer manner that avoids person-to-person contact. This announcement did not include an extension to the temporary policy allowing the GSEs to purchase qualified loans in forbearance, though those extensions have historically been addressed in separate announcements by FHFA. 
Why it matters: Further extending these flexibilities helps to temporarily relieve uncertainty for market participants and brings additional stability to the housing market as the economy continues to be heavily impacted by the effects of the COVID-19 pandemic.
What's next: MBA will continue to advocate for longer-term extensions of pandemic-related flexibilities for the duration of the pandemic to ensure smooth market functioning.
For more information, please contact Sasha Hewlett at (202) 557-2805.
3. HUD Issues Temporary Waiver Allowing Third-Party Tools as Alternative to Field Reviews for FHA QC Reviews
Last Friday, HUD announced a temporary waiver allowing use of "third-party tools" in lieu of a traditional field review for the appraisal requirement portion of the Federal Housing Administration's quality control reviews. MBA has confirmed this includes the use of automated valuation models. This waiver reflects MBA advocacy and collaboration with FHA during the pandemic, and was a direct response to information provided to MBA by our members.
Why it matters: This waiver should provide significant cost benefits and time savings to lenders conducting a greater than average number of QC reviews due to borrowers interring into COVID-19-related forbearance shortly after closing.
What's next: The guidance is effective for current QC reviews, and for QC reviews going forward until further notice.
For more information, please contactHanna Pitz at (202) 557-2796.
4. Ginnie Mae Extends Delinquency Threshold Relief Through July 2021
On Monday, Ginnie Mae announced that it would extend exceptions made to delinquency thresholds that were implemented earlier this year in response to the COVID-19 pandemic. The exceptions, originally outlined in All Participant Memorandum 20-06 (APM 20-06), will now be extended from December 31, through July 31, 2021 (June 2021 investor reporting). Ginnie Mae will continue to exclude any delinquencies occurring on or after April, and will provide this exclusion automatically to Issuers that were compliant with Ginnie Mae's delinquency rate thresholds as of its April 2020 investor accounting report.
Why it matters: The extension of this temporary policy change aligns with MBA advocacy efforts and reflects the continued coordination and collaboration between MBA and Ginnie Mae during the COVID-19 pandemic.
What's next: MBA will continue to work with Ginnie Mae on future pandemic-related policy to ensure appropriate policy changes are maintained throughout the duration of the current public health crisis.
For more information, please contact Sasha Hewlett at (202) 557-2805.
5. VA Releases Temporary Partial Claim Payment Program
On Wednesday, the Department of Veterans Affairs released details of its proposed temporary Veterans Assistance Partial Claim Payment program for VA borrowers impacted by the COVID-19 pandemic. To qualify for the proposed partial claim option, borrowers would need to be current or less than 30 days past due as of March 1, and must first be evaluated for other loss-mitigation options that are already available in VA's program, using the partial claim option as a last resort. The proposed partial claim program would bring borrowers' loans current and permit them to resume making their normal monthly payment amount. However, after a six-month deferral period, the borrower would be required to begin repaying the partial claim amount at a 1% interest rate. The VAPCP would cover up to 15% of the unpaid principal and would permit a repayment period of 10 years. Comments are due January 8, 2021.
Why it matters: MBA has long advocated for a VA partial claim process similar to that of the FHA program. However, the proposed VA Partial Claim Payment program differs from the FHA program in material ways and, upon first review, it is not clear that it provides benefits to VA borrowers.
What's next: MBA's Loan Administration Committee will hold a call next Tuesday, December 15, from 1:00 to 2:00 PM ET, to gather member feedback for comments to be submitted by January 8, 2021. To join the call, dial 1-800-768-2983 and use pin # 5572826.
For more information, please contact Sara Singhas at (202) 557-2826 or Darnell Peterson at (202) 557-2922.
6. Upcoming and Recent MBA Education Webinars on Critical Industry Issues
MBA Education continues to deliver timely programming that covers the spectrum of challenges, obstacles and solutions pertaining to our industry. Below, please see a list of upcoming and recent webinars – which are complimentary to MBA members:
Mortgage Market Developments and Becoming a Public Company – December 14
MISMO: Introduction: Uniform Closing Instructions Templates – December 15
What's New with RESPA: CFPB's Guidance and Business Practices – December 16
Small Balance Lending in Today's Market – December 17
Servicing Challenges in the Midst of COVID-19 – December 17
Ten Things Your Company Must Do in 2021 – January 13
MBA members can register for any of the above events and view recent webinar recordings by clicking here. For more information, please contact David Upbin at (202) 557-2890.