MBA Premier Member Profile: LBA Ware
(One in a continuing series of profiles of Premier Members of the Mortgage Bankers Association.)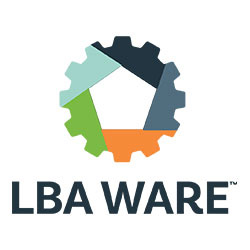 Founded in 2008, LBA Ware™, Macon, Ga., is the leading provider of automated incentive compensation management and business intelligence software for mortgage lenders. Our suite of solutions helps mortgage lenders reach new heights with software that integrates data, incentivizes performance and inspires results.
LimeGear
LimeGear is a turnkey business intelligence (BI) platform that provides the near real-time data reporting and insights lenders need to run a more effective, purposeful and profitable business. For the first time ever, lenders can leverage data from across their tech stack with no developer required. Built solely for the mortgage industry, LimeGear provides a leads-to-production view of the information lenders need to effectively manage, measure and communicate progress across their organizations by answering questions such as:
–Which referral sources provide the most business, and what is the quality of those leads?
–What roadblocks need to be cleared today to progress individual, branch, channel or enterprise sales pipelines?
–How is the health of our business, and is it trending up or down?
–Do we have untapped market opportunities based on our current product mix?
–Who are our top (and bottom) performers?
–What's our turnover ratio? Are we under- or over-staffed?
–How much are we paying in compensation?
–Where are the opportunities to incentivize performance?
CompenSafe™
As lenders grapple with record volumes and a competitive job market, they are seeking ways to offer enticing incentive compensation packages while minimizing the burden of administering those plans.
CompenSafe, the only mortgage industry-specific incentive compensation management platform of its kind, provides lenders the flexibility to implement creative compensation plans for recruiting and retaining top talent while eliminating the complexity of managing multiple compensation plans manually. This marriage of automation and customization makes it easy for lenders to motivate, manage and incent sales and operations teams with compensation plans that directly align with organizational productivity and profitability goals.
CompenSafe automatically calculates compensation for LOs and other bonus- or commission-based staff as soon as loans close. By bridging the gap between the LOS and payroll system, the web-based platform allows mortgage payroll departments to eliminate manual data entry and human errors; arms branch managers with actionable insights into LO and staff performance; and provides employees with complete transparency into the compensation calculation process.
Key Senior Personnel
–Lori Brewer, Founder and CEO
–Finn Klemann, Director of Business Development
–Mari Denton, Director of Client Success
–Kelley Mangel, Director of Marketing
MBA NEWSLINK: What are some key trends your company is tracking?

LORI BREWER: LO and processor compensation trends:
–Industry compensation benchmarks
–New/innovative compensation structures (including employee business expense deductions)
–How compensation motivates performance
–How compensation impacts the bottom line
LO staffing trends
–Industry attrition/retention benchmarks
–How to identify when to staff up/down
–Strategies for attracting and retaining top talent
LO performance trends:
–Industry LO performance benchmarks
–How to identify low-, mid- and top-performers
–How LO performance changes (or doesn't) over time
–How LO performance impacts the bottom line
–LO motivation
–How compensation motivates LO performance
–Generational motivators of performance (e.g., what motivates Millennials?)
–Other factors that motivate LO performance
NEWSLINK: Why did your company join the Mortgage Bankers Association?
BREWER: Each MBA conference brings hundreds of lenders, servicers, vendors and investors together in one place to learn about the latest industry trends, test-drive innovative technologies, solve problems with like-minded peers and, of course, network. A typical show connects us with dozens of potential clients, partners and employees. Even now in an era of social distancing, the MBA still brings the industry together for virtual, and soon, hybrid-attendance events.
The MBA's publications, research center and compliance resources keep us informed about breaking industry news and trends. By the same token, the MBA gives us a platform for sharing the latest trends in LO compensation with members who are looking for ways to increase LO performance and operational efficiency.
NEWSLINK: How has being an MBA Premier Member benefited your company?
BREWER: All levels of MBA membership come with great perks, but being a Premier Member raises our profile with other MBA members through increased exposure in MBA publications and at MBA events and marketing opportunities.
(MBA Premier Member Profiles are a service provided by the Mortgage Bankers Association and MBA NewsLink as a service to MBA Premier Members. Publication does not constitute an endorsement of a particular company, product or service. For more information about the MBA Premier Member program, contact Rashida Holmes at rholmes@mba.org or 202/557-2779.)