Multifamily Market Musings by Sharon Walker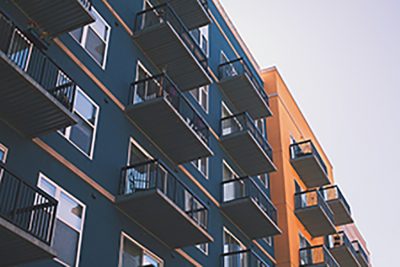 Sharon Walker is Associate Vice President of MBA's Commercial/Multifamily Group. She represents the interests of members active in the multifamily real estate finance sector, including advocacy on multifamily policy issues and overseeing a variety of committees, working groups, councils and events. She is also a frequent speaker and contributor on panels at industry conferences and meetings.
Welcome back from the Labor Day holiday which we hope included relaxing time with friends and family. The multifamily market continues evolving in 2020 with plenty of interesting developments across the sources of capital that lend to multifamily property owners. Below are a few highlights from FHFA, HousingWire and Multi-Housing News in case you missed it:
Fannie Mae promotes Jeff Hayward to newly created C-suite role, Michele Evans will fill his vacated role as head of multifamily
HousingWire as well as many other outlets reported the story that Fannie Mae announced on Tuesday, August 25th, longtime multifamily veteran Jeffery Hayward is assuming a newly created C-suite role as chief administrative officer. Prior to overseeing the new role, Hayward served as Fannie Mae's executive vice president of multifamily since 2012. MBA's CREF team wishes Jeff Hayward continued success in his new role and looks forward to working closely with Michelle Evans going forward.
FHFA to Hold Public Listening Sessions on Re-Proposed GSE Capital Rule
Last week, FHFA announced it will hold public listening sessions on September 10 and September 14, 2020.
According to the announcement "These listening sessions are opportunities for interested parties to elaborate on specific subjects and do not substitute for formal comment letters." The first session on September 10 at 10:00 am EDT and will focus on credit risk transfers. The second session on September 14 at 10:00 am EDT and will focus on affordable housing access. The comment period on the re-proposal ended Monday, August 31, 2020. The capital standards for the GSEs lay the foundation for a possible exit from conservatorship, and will influence future GSE business decisions, including pricing.
5 Questions for Fannie Mae's Doug Duncan–The GSE's chief economist discusses the economic outlook, the multifamily sector and the impact of COVID-19.
As Senior Vice President & Chief Economist for Fannie Mae, Douglas Duncan is responsible for forecasts and analyses of the economy as well as the housing and mortgage markets. He also supervises strategic research on the potential impact of external factors on the housing industry. Duncan recently shared with Multi-Housing News his insights on the state of the economy, the multifamily sector and just how bad things can get due to COVID-19.
Please contact me directly if you would like additional information, if your firm has feedback or market updates to share with membership or to learn more about MBA's Multifamily Council.