ATTOM: Foreclosure Filings Continue Downward Trend Amid Pandemic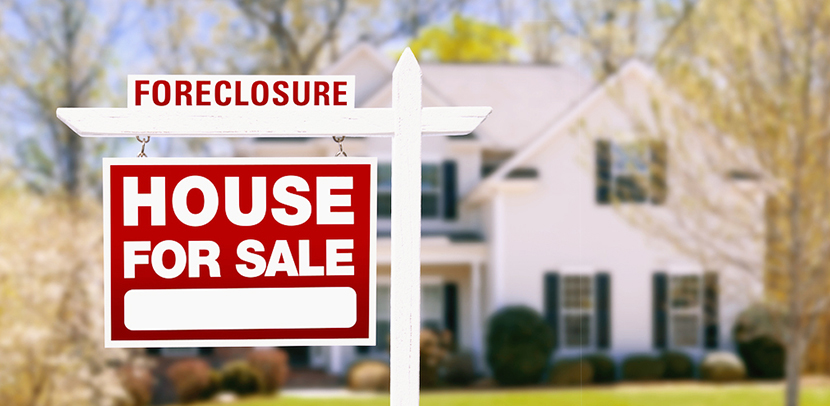 (Photo courtesy ATTOM Data Solutions.)
This week, the Mortgage Bankers Association releases its 2nd Quarter National Delinquency Survey. Last week, ATTOM Data Solutions, Irvine, Calif., said foreclosure moratoria stemming from the coronavirus pandemic kept new foreclosure filings low—but warned they could increase dramatically once those moratoria expire.
The company's U.S. Foreclosure Market Report showed 8,892 U.S. properties with foreclosure filings — default notices, scheduled auctions or bank repossessions — in July, down 4 percent from a month ago and 83 percent from a year ago.
"Even as mortgage delinquency rates climb, foreclosure activity continues to be artificially low due to moratoria put in place by the Federal and State governments," said Rick Sharga, Executive Vice President with RealtyTrac, the parent company of ATTOM. "It's inevitable that there will be a significant increase in foreclosures once these moratoria have expired, although it's unlikely that we'll see default rates reach the levels we saw during the Great Recession."
The ATTOM report marks the second this week warning of storm clouds on the mortgage delinquency/foreclosure horizon. Earlier, CoreLogic, Irvine, Calif., said early-stage and adverse mortgage delinquency rates increased for the second consecutive month, with all 50 states and more than 75% of U.S. metro areas seeing increases in overall delinquency rates. The company's monthly Loan Performance Insights Report for May showed on a national level, 7.3% of mortgages were in some stage of delinquency (30 days or more past due, including those in foreclosure), a 3.7-percentage point increase in the overall delinquency rate compared to 3.6% a year ago.
ATTOM reported one in every 15,337 housing units nationwide saw a foreclosure filing in July. States with the highest foreclosure rates were Delaware (one in every 6,489 housing units); South Carolina (one in every 7,328); Maine (one in every 7,542); New Mexico (one in every 8,255); and California (one in every 9,194).
Among the 220 metropolitan statistical areas with a population of at least 200,000, those with the highest foreclosure rates in July were Trenton, N.J. (one in every 3,445 housing units); McAllen, Texas (one in every 3,833); Davenport, Iowa (one in every 4,038); Dayton, Ohio (one in every 4,055 housing units); and Albuquerque, N.M. (one in every 4,452).
Other report data:
–4,530 U.S. properties started the foreclosure process in July, down 7 percent from last month and 83 percent from a year ago.
–Lenders foreclosed on 2,163 U.S. properties in July, down 14 percent from last month and 80 percent from a year ago to the lowest since ATTOM began tracking in 2005.
"Even after default activity starts to increase, we may not see a similar increase in the number of repossessions," Sharga said. "The combination of record levels of homeowner equity, extremely limited supply of homes for sale, and strong homebuyer demand should give many distressed homeowners an opportunity to sell their property rather than lose it to foreclosure."
–States that posted the greatest number of completed foreclosures in July were Ohio (222); California (188); Illinois (165); New York (161); and New Jersey (144).
MBA will release its 2nd Quarter National Delinquency Survey the week of Aug. 17. The NDS, conducted since 1953, covers nearly 40 million loans on one- to four- unit residential properties. Loans surveyed are reported by more than 100 lenders, including mortgage bank, commercial banks and thrifts.