Home Builder Confidence Suffers Historic Drop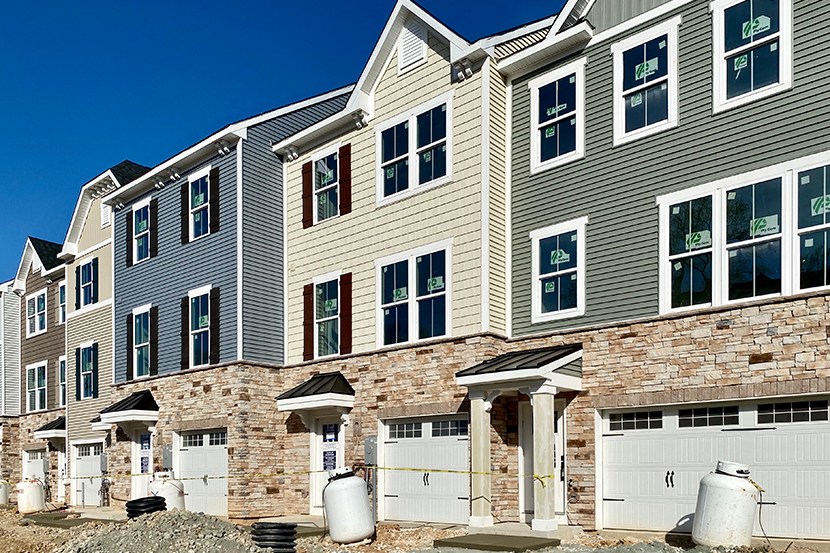 The economic effects of the coronavirus clobbered the home building industry this month, with the National Association of Home Builders reporting its Housing Market Index plunged a record 42 points to its lowest reading in nearly eight years.
The NAHB/Wells Fargo HMI fell to 30 in April. The decline in April was the largest single monthly change in the history of the index and marks the lowest builder confidence reading since June 2012. It is also the first time that builder confidence has been in negative territory (below 50) since June 2014.
The HMI index gauging current sales conditions dropped 43 points to 36, the component measuring sales expectations in the next six months fell 39 points to 36 and the gauge charting traffic of prospective buyers also decreased 43 points to 13.
Looking at the monthly averages regional HMI scores, the Northeast fell 45 points in April to 19, the Midwest dropped 42 points to 25, the South fell 42 points to 34 and the West dropped 47 points to 32.
"This unprecedented drop in builder confidence is due exclusively to the coronavirus outbreak across the nation, as unemployment has skyrocketed and gaps in the supply chain have hampered construction activities," said NAHB Chairman Dean Mon. "Meanwhile, there continues to be some confusion over builder eligibility for the Paycheck Protection Program, as some builders have successfully submitted loan applications while others have not been able to."
"Before the pandemic hit, the housing market was showing signs of strength with January and February new home sales at their highest pace since the Great Recession," said NAHB Chief Economist Robert Dietz. "To show how hard and fast this outbreak has hit the housing sector, a recent poll of our members reveals that 96% reported that virus mitigation efforts were hurting buyer traffic. While the virus is severely disrupting residential construction and the overall economy, the need and demand for housing remains acute. As social distancing and other mitigation efforts show signs of easing this health crisis, we expect that housing will play its traditional role of helping to lead the economy out of a recession later in 2020."
"After a strong start to 2020, homebuilders are dealing with a sudden stop in demand," said Mark Vitner, Senior Economist with Wells Fargo Securities, Charlotte, N.C. " Buyer traffic has been eviscerated by stay-at-home orders and recession fears."
However, Vitner noted even with the hit to demand, "single-family homes remain generally undersupplied in both the South and West."
Earlier this week, the Mortgage Bankers Association reported in its Builder Applications Survey that despite falling by 1 percent from January, mortgage applications for new home purchases increased by nearly 26 percent from a year ago. Joel Kan, MBA Associate Vice President of Economic and Industry Forecasting, noted "significant uncertainty regarding how the coronavirus epidemic will impact the housing market."