People in the News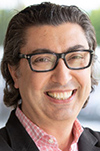 ATTOM Data Solutions Names Ohan Antebian GM of Consumer Businesses
ATTOM Data Solutions, Irvine, Calif., named Ohan Antebian to lead its Consumer Businesses. He is responsible for leveraging the company's existing portfolio of assets that include: Realtytrac.com, homefacts.com and homedisclosure.com.
Antebian has two decades of industry and leadership experience that spans the entire real estate continuum, having worked with consumers, agents, brokers, MLSs and associations in various product, business development and strategy roles. Earlier in his career, he worked for realtor.com at a time when online home search was at its infancy.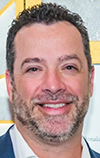 SLK Global Solutions Taps Anthony Galiano as VP of Sales, Business Development
SLK Global Solutions, Dallas, hired Anthony Galiano as vice president of mortgage sales and business development, responsible for growing the company's sales and support services for retail mortgage originations and servicing, as well as facilitating the company's expansion into the wholesale and correspondent markets.
Galiano comes to SLK Global with more than 25 years of experience. He worked previously with PHH Mortgage, Wells Fargo and IGATE. Most recently, Galiano served as director of non-QM correspondent lending with Silvergate Bank.

LenderClose Hires Software Developer Kiara Moyer
LenderClose, Des Moines, Iowa, hired Kiara Moyer as a software developer.
Prior to joining LenderClose, Moyer worked as a programmer for IMT Insurance, a provider of personal and commercial insurance products. She has experience in test-driven development and skills spanning multiple operating systems, programming languages, web development technologies and frameworks.
David Lowman Steps Down as EVP of Single-Family; Donna Corley Named Interim Head
Freddie Mac, McLean, Va., announced David Lowman will down from his position as executive vice president of the Single-Family business on or about November 1. The company announced Donna Corley, senior vice president and Single-Family chief risk officer, will be named interim head of Single-Family.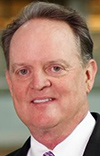 Lowman joined Freddie Mac in 2013. During his tenure, he helped enhance Freddie Mac's affordable housing efforts and developed numerous technological advancements for its customers.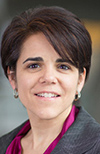 As chief risk officer, Corley has led a team of 500 employees responsible for analyzing, modeling and managing the risks that impact Freddie Mac's single-family business. In this interim role, she will oversee Single-Family's relationships with its Seller/Servicers, the performance of its guarantee book and all sourcing, servicing and business operations.
Regions Bank Hires Jon Burckin as Head of Distribution for Real Estate Capital Markets
Regions Bank, Atlanta, named Jon Burckin has joined Head of Distribution for Regions Affordable Housing in the company's Atlanta and New York offices. He will be responsible for raising institutional investor capital supporting the development of affordable housing communities benefiting from the low income housing tax credit. Burckin will structure single and multi-investor funds to meet the needs of the firm's investors.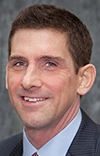 Most recently, Burckin served as Principal with Enhanced Capital, where he was head of originations for the firm's historic tax credit business and structured and negotiated tax credit funds. Prior to this, he worked for HRI Properties, a national multifamily and hotel developer and operator, where he was Director of Business Development. Previously, with Scotiabank, he held multiple leadership roles over the course of 17 years, in which he managed the firm's relationships in the real estate industry from the New York office. He also was involved with Scotiabank's corporate banking operations in San Francisco and global risk management in Toronto.
National Cooperative Bank Hires Tim Bolger, Bob Bodell to Launch FHA Mortgage Purchase Conduit
National Cooperative Bank, Arlington, Va., hired Tim Bolger and Bob Bodell to lead NCB's new FHA mortgage purchase conduit, which will work with mortgage bankers to purchase one or more delinquent FHA mortgages, servicing released. NCB will service the loans with the goal of keeping homeowners in their homes and out of foreclosure.
Bolger and Bodell bring decades of mortgage and FHA experience to launch this initiative. Bothhave had successful careers in mortgage banking and capital markets. They will provide NCB with industry expertise on launching and leading NCB's FHA mortgage purchase conduit.
CFPB Announces Advisory Committee Members
The Consumer Financial Protection Bureau announced the appointment of members to its Consumer Advisory Board, Community Bank Advisory Council, Credit Union Advisory Council and Academic Research Council. These member advise Bureau leadership on a broad range of consumer financial issues and emerging market trends.
The CBAC and CUAC advise and consult with the Bureau on consumer financial issues related to community banks and credit unions. The ARC advises the Bureau on its strategic research planning process and research agenda and provides feedback on research methodologies, data collection strategies, and methods of analysis, including methodologies and strategies for quantifying the costs and benefits of regulatory actions.
The following members will serve on each of their respective committees:
Consumer Advisory Board
–Chair: Brent Neiser, Senior Director, National Endowment for Financial Education (Denver, CO)
–Nikitra Bailey, EVP, Center for Responsible Lending (Durham, NC)
–Nadine Cohen, Managing Attorney, Greater Boston Legal Services (Boston, MA)
–Sameh Elamawy, CEO, Scratch Services, Inc. (San Francisco, CA)
–Manning Field, COO, Acorns (Irvine, CA)
–Clint Gwin, President & CEO, Pathway Lending (Nashville, TN)
–Ronald Johnson, Former President, Clark Atlanta University (Atlanta, GA)
–Tim Lampkin, CEO, Higher Purpose Co. (Clarksdale, MS)
–Eric Kaplan, Director – Housing Finance Program, Milken Institute (Washington, DC)
–Sophie Raseman, Director of Product, Brightside (San Francisco, CA)
–Rebecca Steele, President/CEO, National Foundation for Credit Counseling (Washington, DC)
–Tim Welsh, Vice Chairman Consumer and Business Banking, U.S. Bank (Minneapolis, MN)
Community Bank Advisory Council
–Chair: Aubrey Hulings, VP, Operations Manager, The Farmers National Bank of Emlenton (Emlenton, PA)
–Erik Beguin, Founder, CEO and President, Austin Capital Bank (Austin, TX)
–Maureen Busch, VP Compliance and CRA Officer, The Bank of Tampa (Tampa, FL)
–Patrick Ervin, EVP, Independent Bank (Troy, MI)
–Shan Hayes, President and CEO, Heartland Tri-State Bank (Elkhart, KS)
–Bruce Ocko, Senior VP Director of Mortgage & Consumer Lending, Bangor Savings Bank (Bangor, ME)
–Valerie Quiett, SVP and Chief Legal Officer, Mechanics and Farmers (M&F) Bank (Durham, NC)
–Heidi Sexton, EVP/Chief Compliance and Risk Officer, Sound Community Bank (Seattle, WA)
Credit Union Advisory Council
–Chair: Sean Cahill, President & CEO, TrueSky Credit Union (Oklahoma City, OK)
–Arlene Babwah, VP Risk Management, Coastal Federal Credit Union (Raleigh, NC)
–Teresa Campbell, President & CEO, San Diego County Credit Union (San Diego, CA)
–Rick Durante, VP, Director of Corporate Social Responsibility and Government Affairs, Franklin Mint Federal Credit Union (Chadds Ford, PA)
–Doe Gregersen, Vice President & General Counsel, Landmark Credit Union (New Berlin, WI)
–Brian Holst, General Counsel, Elevations Credit Union (Boulder, CO)
–Racardo McLaughlin, VP Mortgage Originations/Operations (TwinStar Credit Union, Lacey, WA)
–Rick Schmidt, President & CEO, WestStar Credit Union (Las Vegas, NV)
Academic Research Council
–Michael Baye, Bert Elwert Professor of Business Economics, Indiana University (Bloomington, IN)
–Karen Dynan, Professor of the Practice of Economics, Harvard University (Cambridge, MA)
–Terri Friedline, Associate Professor, University of Michigan (Ann Arbor, MI)
–John Lynch, Jr., Director of the Center for Research on Consumer Financial Decision Making and Senior Associate Dean for Faculty and Research, University of Colorado Boulder (Boulder, CO)
–Brigitte Madrian, Dean/Marriott Distinguished Professor, Brigham Young University (Provo, UT)
–Tom Miller, Professor of Finance and Jack R. Lee Chair, Mississippi State University (Mississippi State, MS)
–Joshua Wright, Professor, Scalia Law School at George Mason University (Arlington, VA)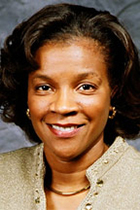 MBA's Lisa Haynes Honored as Association CFO of the Year by Association TRENDS
Lisa J. Haynes, Senior Vice President, Chief Financial Officer and Diversity and Inclusion Officer with the Mortgage Bankers Association, was presented with the Association CFO of the Year Award by Association TRENDS. Haynes received the award at the Nonprofit CFO of the Year Awards reception in Washington.
"Lisa is an integral part of MBA's senior management team and well-deserving of this recognition. Her hard work, financial acumen, and strategic thinking have played a large role in her and MBA's success," said MBA President and CEO Robert D. Broeksmit, CMB.
With more than 30 years of experience in the fields of finance and accounting, Haynes brings a wealth of knowledge to the Chief Financial Officer position. She is responsible for all of MBA's accounting and financial functions, including setting policies, procedures, strategies and practices, as well as overseeing the association's assets. She also works to ensure future financial stability for MBA through strategic planning and forecasting. In addition to her role as CFO, Haynes is a leading voice on MBA's Diversity and Inclusion Committee, formed in 2013 to help increase diversity within the industry's leadership, workforce, and suppliers. She also leads MBA's internal diversity and inclusion efforts.
"I am honored to receive this award and be recognized by my fellow CFOs," Haynes said. "I take pride in my work at MBA and our association's mission, and look forward to building on my past successes and developing new strategies that help MBA and its member companies prosper."
Prior to joining MBA, Haynes worked for Fannie Mae and served the company in several positions including Vice President of Financial Planning & Analysis, Vice President for Finance Transformation and Vice President for Operational Accounting, where she led a team of 45 professionals responsible for management of single- and multifamily loans worth $3 trillion. She holds a Master of Business Administration from the Boston University Graduate School of Management and a Bachelor of Science in accounting from Bentley University, and is certified as a public accountant in Virginia.
Co-founded in 2006 by Tate & Tryon and West, Lane & Schlager, Association TRENDS' annual event recognizes and honors the contributions of nonprofit financial executives who demonstrate a vision for operational excellence, innovation in finance and management, exceptional leadership and commitment to improving accountability.