MBA 2020 Forecast: Purchase Originations to Increase 1.6 Percent to $1.29 Trillion; Refinance Activity Expected to Slow after Strong 2019
AUSTIN, TEXAS–The Mortgage Bankers Association expects purchase originations to increase by 1.6 percent to $1.29 trillion in 2020.
After a surge in activity in 2019, MBA anticipates refinance originations will slow next year, decreasing by 24.5 percent to $599 billion.
MBA forecasts for total mortgage originations to reach $2.06 trillion this year–the best since 2007 ($2.31 trillion)–before likely decreasing to $1.89 trillion in 2020. In 2021, MBA expects purchase originations to total $1.33 trillion and refinance originations to reach $432 billion ($1.74 trillion total).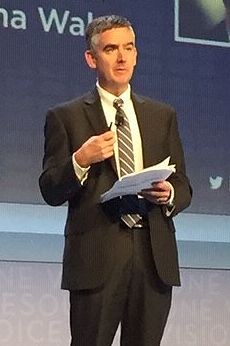 MBA Chief Economist Mike Fratantoni said geopolitical uncertainty and a slowdown in the global economy combined to be the driving force behind this year's increased financial market volatility and drop in interest rates. He expects these headwinds to continue, which will likely lead to slower economic growth in the United States next year.
"Interest rates will, on average, remain lower for longer given the somewhat cloudy economic outlook," Fratantoni said. "These lower rates will in turn support both purchase and refinance origination volume in 2020. Lower-than-expected mortgage rates gave the refinance market a significant boost this year, resulting in it being the strongest year of volume since 2016."
Fratantoni said given capacity constraints in the industry, some of this refinance activity will spill into the first half of next year.
After multiple years of home-price growth above wage gains, several markets in 2019 saw a slight slowdown in price appreciation. Fratantoni expects further deceleration in the next few years, as additional housing supply comes on the market.
"Moderating price growth is healthy, as it allows household incomes to catch up with home values," Fratantoni said. "This improvement in affordability will lead to more home sales–especially given the rise in household formation and growing demand from first-time homebuyers."
For the mortgage industry, Fratantoni said if refinance volume does wane, as expected in the second half of 2020, the margin pressures many mortgage companies faced in 2018 may reappear, "The industry continues to be challenged by elevated costs, and as we saw in 2018, the mortgage market is quite competitive," he said. "Revenues fall when lenders are chasing fewer loans," he said.
On the monetary policy front, Fratantoni expects the Federal Reserve to cut rates one more time before the end of the year, and then hold at that level until the economy resumes growth at a faster pace. He anticipates the 10-year Treasury rate will increase gradually to 1.9 percent next year, leading the 30-year fixed-rate mortgage rate to rise to around 4 percent.
"The health of the labor market plays a significant role in the outlook for housing. Although job growth is expected to slow along with the economy, overall market conditions look decent next year," Fratantoni said. "Low mortgage rates and millennial buyer demand will be the primary reasons for a slight increase in purchase activity in 2020."
MBA revised its estimate of originations for 2018 to $1.68 trillion from $1.64 trillion, to reflect the most recent data reported in the 2018 Home Mortgage Disclosure Act data release. MBA's updated Mortgage Finance Forecast is available at and a copy of MBA's updated Economic Forecast at https://www.mba.org/news-research-and-resources/research-and-economics/forecasts-and-commentary.