How Automation is Impacting Marketing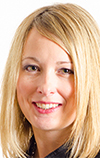 Amy Hansen is Vice President of Public Relations and Strategic Planning with Seroka Brand Development, an agency that provides brand development, marketing, PR, social media and mobile strategies to companies throughout the mortgage industry. She can be reached at amy@seroka.com and https://www.linkedin.com/in/amy-hansen-48bb5b3/.
In the mortgage industry, marketing is all about identifying quality leads and working them until they convert–in other words, nurturing relationships with prospective borrowers and leading them down the path to closing. On the retention side, it's about keeping borrowers happy while mining for cross-selling opportunities.
Or, let's say you are targeting mortgage lenders with your products and services and want to usher them along each stage of the buyer's journey. Historically, these marketing objectives have been accomplished manually. However, we have made great progress in recent years and moved into a new era where many marketing activities have largely become automated thanks to the never-ending advances in technology.
What, Exactly, is Marketing Automation?
Marketing automation is the practice of using software to automate, streamline and measure repetitive tasks and workflows within the marketing discipline. It is done to help sales and marketing teams improve efficiency and increase output while providing an enhanced, more personalized customer experience.
Computers today can process enormous amounts of data within split-seconds. This capability enables marketing automation systems within the mortgage industry to understand and analyze information and precisely target prospects and customers with communications automatically.
Why You Need Marketing and Sales Automation
With a marketing automation system in place, marketers are equipped with a tool that offers deep insights into the sales journey. Not only can leads be qualified more effectively, but marketers are also able to demonstrate the ROI of campaigns. This is especially important because when you can show how a campaign impacts the bottom line, suddenly the marketing department is considered a revenue generator instead of a cost center–and that usually results in a greater budget allocation for marketing programs. And, with a bigger slice of the budget pie, marketers are better positioned to explore new creative approaches, test, and roll-out with new campaigns that will generate cost-effective leads.
Today, about 75% of marketers say they currently use at least one type of marketing automation tool according to Social Media Today "State of Marketing Automation Survey Report" (2019). However, you must be one of them in order to realize the benefits marketing automation affords.
In a 2017 study conducted by Liana Technologies,"The Benefits and Challenges of Marketing Automation" (https://www.emailmonday.com/marketing-automation-statistics-overview/#benefits), nearly 70% of the respondents said improved targeting of messages was the most important benefit of marketing automation. Improved customer experience (45.9%), improved quality of leads (37.7%), an increased number of leads (34.9%), and improved efficiency/ROI in marketing (32.9%) rounded out the top five benefits of the study.
Marketo, one of the premier providers of marketing automation technology, has identified five reasons why marketing automation is worth the investment (https://blog.marketo.com/2018/06/5-benefits-marketing-automation.html):
• Time savings – "What once took days, now takes hours, and what once took hours, now takes minutes." The technological advances over the last 20 years have resulted in less time spent on less important, repetitive tasks, leaving more time for creativity, strategy development and problem-solving.
• More effective spend – With measurement tools at your fingertips, you'll be better positioned to focus your marketing budget on investing in breakthrough decisions that will improve your ROI and take your business to the next level.
• Scalability – When you're growing at a rapid pace, you need marketing automation to support your immediate and short-term needs as well as your long-term goals and potential for growth.
• Strengthened sales and marketing partnership ─ Marketing automation fortifies the relationship between these two teams. The more prospects that marketing can reach, the more pipeline is created, which, in turn, generates more opportunities to close.
• Concrete measures of success – With campaign performance reports, you'll have a clear understanding of which initiatives worked and which ones didn't. Some solutions available today can even forecast future campaign performance based on historical data.
What Can Marketing Automation Help You to Do More Effectively?
Now that you have a clear understanding of the benefits to be derived from marketing automation, consider the specific marketing tactics (https://blog.marketo.com/2015/03/back-to-basics-what-is-marketing-automation-and-why-do-i-need-it-now.html) and workflows that can be streamlined and improved as a result of implementing a marketing automation platform:
• Email marketing
• Landing page creation
• Cross-channel marketing campaigns
• Lead generation
• Segmentation
• Lead nurturing and scoring
• Cross-selling and up-selling
• Retention
• Measuring ROI
• Website personalization
Here's an example of an automated email workflow:
1. You send a personalized email invitation to a targeted prospect list, encouraging them to download your latest white paper on your new mortgage loan offering.
2. You send a personalized thank you email to everyone who downloaded the white paper.
3. Three days later you send a personalized follow-up email to those who downloaded the white paper, acknowledging their interest in the white paper and offering them a video on the same topic.
4. When a prospect opens up the video, your sales team, in turn, receives an email letting them know the person downloaded your white paper and video and to follow up with them.
Now, consider the prospect's reaction to this scenario. They received three emails from a company promoting thoughtful content about their products and services and thanking them for their interest. That is no doubt more preferable than receiving a general email blast that is obviously being sent to thousands of people. It's personal and tailored to the prospect and how they are interacting with that company. Not only does this automated interaction cultivate trust, but it makes conversions more likely.
Why Marketing Automation Fails
Despite all the advantages of deploying marketing automation, if it's not done right, your efforts will fail. So, take care not to rush right into automating everything marketing touches until you fully understand how to use your platform. Without understanding how it works, you are destined to make some common mistakes. Here are a few of them:
Operating without a strategy – By design, marketing automation should help you execute your strategic plan. So, before you invest in a platform, thoughtfully identify the goals and objectives you want to address.
A lack of resources – If you find yourself spending countless hours trying to figure out how to use your platform, you are lacking the resources you need to make the most of it. If you don't have the luxury of dedicating an internal team to understand and operate your platform, consider getting some help from your vendor, or turn to a consultant or marketing agency with experience in marketing automation systems for ongoing support and training to help you maximize your use.
Under-utilizing segmentation and personalization – Automating your marketing efforts can only take you so far if you don't understand your prospects and customers and what motivates them to respond. If an email doesn't resonate with an audience, you're either not targeting the right people or you are not speaking their language. To be effective with your targeting and personalization, begin by collecting data that will help you better understand your customers and create a plan of action for engaging with them throughout their customer journey.
Using the wrong channel – Consumers use the channel that best fits the moment they are in or the task at hand. And, if you aren't using that channel at that moment, you risk losing a meaningful exchange. It's more than using as many channels as possible (though a cross-channel approach can be very effective); rather, it's about learning how your buyers prefer to engage and using those channels to communicate with them. For example, millennials generally prefer to communicate via text, while seniors generally prefer to use email or snail mail. You must understand your target audience and communicate with them wherever they are.
How Can You Make Marketing Automation Successful?
Given that a lack of strategy is one of the top reasons marketing automation fails, it stands to reason that developing a top-notch strategy is the best way to start down the road to success. The days of throwing marketing tactics out there and seeing what sticks are long gone. You must set goals and objectives so you can measure your success against them.
An important component of strategy development is identifying your audiences. Who are you trying to reach? Your current customers? Borrowers? Prospects? All of the above? Once you have identified them, give some thought to how to best segment them. Use demographics, interests, product purchase history, contact history, etc.
Then you must determine the appropriate messages for each audience. Think about what you want to communicate to them. Are you trying to incent them to make a purchase? Do you want them to know more about your company? Are you cross-selling your services?
The next step is to outline "tracks" – how are you going to reach each audience and how often? Set up tracks in your marketing automation system that include a variety of tactics, such as social media posts, emails, etc. and develop a contact calendar.
Creating impressionable content is the next, and probably the most challenging, step you must take. It's about quality and quantity. First you must identify the kinds of content you want to create which may include:
• Videos
• Emails
• White papers
• Case studies
• Blogs
• Social media posts
And, then you must find the resources, whether they are internal or external, to get that content created. It goes without saying that whomever creates it should have the knowledge and background necessary to make your content both compelling and of high quality.
The good news is, once your content is developed, you can easily repurpose it. In other words, you can use some of the same content but tweak a few words to personalize it for specific audiences. For example, baby boomers might want to take out a home equity loan to update their homes to enjoy retirement or take a vacation wherein a Gen Xer might want to use that money to send a child to college. So, the reasons why a person might want a particular loan could change based on the target audience, but the general features and benefits of the loan would not. After you have identified these differences and altered your content accordingly, you're ready to add that content to your marketing automation platform and execute your campaigns.
The final step you must take to ensure your success is to test your strategy by measuring response rates and making adjustments where necessary. Measuring and adjusting is how you will improve and succeed over time. And, given the time, resources and effort you've put into your marketing automation system, why wouldn't you?
Marketing automation is not a fad that will disappear in the years to come. Rather, it is an evolving practice that will be sharpened and improved as technology advances. Nurturing relationships in the mortgage business is not optional. It's necessary. Prudent marketers today understand this and are using marketing automation to create a more personal experience for prospective borrowers and customers ─ meaningful interactions that will lead them down the path to closing and beyond.
(Views expressed in this article do not necessarily reflect policy of the Mortgage Bankers Association, nor do they connote an MBA endorsement of a specific company, product or service. MBA NewsLink welcomes your submissions. Inquiries can be sent to Mike Sorohan, editor, at msorohan@mba.org; or Michael Tucker, editorial manager, at mtucker@mba.org.)