House Passes TRIA Reauthorization; Senate Banking Committee Considers Companion Bill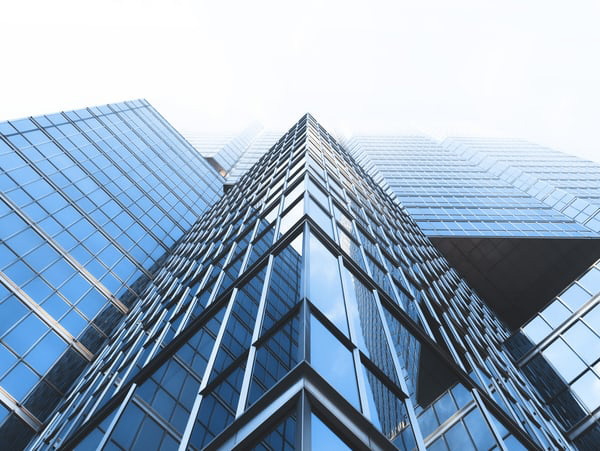 The House passed legislation reauthorizing the Terrorism Risk Insurance Act for seven years.
The Senate Banking Committee is considering a companion bill. The Mortgage Bankers Association and the Coalition to Insure Against Terrorism, of which MBA is a member, have urged the Banking Committee to approve the bill and send it to the full Senate.
H.R. 4634 (https://www.congress.gov/bill/116th-congress/house-bill/4634?s=1&r=34), passed the House on Nov. 18 by a 385-22 vote. Introduced by House Financial Services Committee Chair Maxine Waters, D-Calif., the bill had 45 sponsors, including the Committee's Ranking Member, Rep. Patrick McHenry, R-N.C.
MBA President and CEO Robert Broeksmit, CMB, issued a statement yesterday commending passage of H.R. 4634.
"MBA commends the House for its overwhelmingly bipartisan passage of this legislation to reauthorize the Terrorism Risk Insurance Act program for seven years," Broeksmit said. "The long-term extension of TRIA is vital to the health of the commercial and multifamily real estate finance sector and the nation as a whole. With $3.4 trillion in total mortgage debt outstanding, members of the commercial/multifamily real estate finance sector are important end users of the TRIA program and represent a large and integral part of the national economy."
Congress passed TRIA in 2002 following the September 11, 2001 terrorist attacks, which resulted in estimated insured losses of more than $45 billion, the largest insured losses from a non-natural disaster on record.
Prior to 9/11, terrorism coverage was generally included in commercial insurance policies without a separate charge for its inclusion. However, due to the catastrophic losses that insurance and reinsurance companies sustained as a result of the 9/11 attacks, the insurance industry began to exclude or deny coverage for terrorism risk altogether, making this coverage unavailable or extremely expensive. MBA and other industry groups warned the disappearance of affordable terrorism risk coverage would negatively affect the larger U.S. economy due to the importance of commercial insurance in a variety of business transactions.
TRIA established the Terrorism Risk Insurance Program within the Department of Treasury to provide federal reinsurance in the event of catastrophic losses. TRIA was originally intended to be a temporary fix to "allow for a transitional period for the private markets to stabilize." However, MBA, insurers and other stakeholders have continued to advocate for the need for TRIA to maintain stability in the market and ensure the availability of affordable terrorism risk insurance. Congress reauthorized TRIA three times since its enactment, in 2005, 2007 and 2015. TRIA is now set to expire at the end of December 2020.
This morning, the Senate Banking Committee is expected to take up a TRIA reauthorization companion bill S. 2877 (https://www.congress.gov/bill/116th-congress/senate-bill/2877?s=4&r=67), introduced by Sens. Thom Tillis, R-N.C., and Tina Smith, DFL-Minn.
The bill includes two measured modernization initiatives:
–Requires ongoing analysis of insurance availability and affordability for places of worship; and,
–A forward-looking study to be conducted within six months on the potential effects and costs of cyber terror threats, which have emerged as a significant concern since the program's most recent reauthorization.
Ahead of this morning's vote, MBA sent a letter to Banking Committee leadership and members, noting S. 2877 "provides certainty to countless entities in these sectors that rely upon this critical program."
"With $3.5 trillion in total mortgage debt outstanding, the commercial/multifamily real estate finance sector is a large and integral part of the national economy," wrote Bill Killmer, MBA Senior Vice President of Legislative and Political Affairs and Acting Senior Vice President of Commercial/Multifamily. "Any absence of available and affordable terrorism risk insurance would negatively impact the commercial real estate finance sector and ripple through the economy as buildings become more difficult and costly to finance and purchase."
The letter noted despite positive developments over the past 17 years, a sustainable private reinsurance market for terrorism coverage has not fully emerged. "The long-term terrorism insurance coverage provided in S. 2877 is therefore a crucial issue for MBA's members, especially servicers whose functions include receipt of insurance and mortgage payments, customer service, escrow administration, investor accounting, collections and foreclosures, as well as ensuring that properties have necessary insurance coverage in place," Killmer wrote. "MBA's members hold the single largest share of real estate debt outstanding in all markets and retain the lion's share of the financial risk associated with property damage or destruction."