Housing Market: 'Silver Tsunami,' or More Bidding Wars?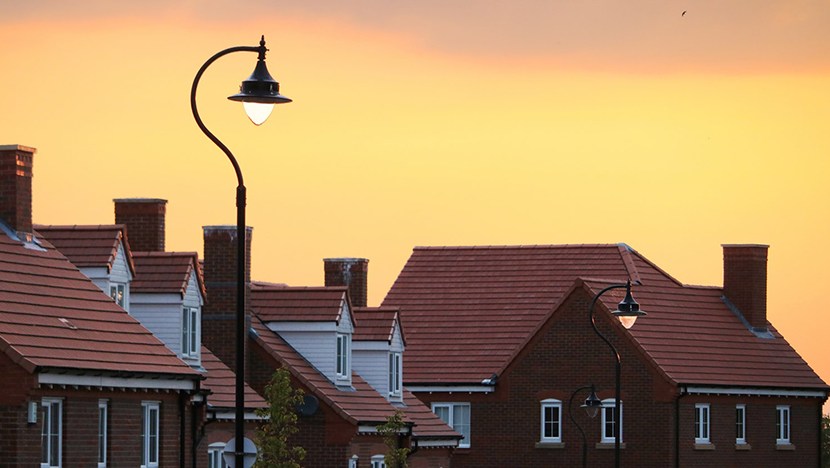 Seattle-based housing giants Zillow and Redfin take different approaches to market's future, with Zillow predicting a "silver tsunami" as Baby Boomers get set to leave their homes, while Redfin sees constricted inventories presaging a return to bidding wars in many key markets.
While Zillow notes housing inventory has been in short supply for the past decade–in large part because builders have struggled to overcome the scarcity and rising costs of labor and materials–it says a flood of homes will come on the market in the next 20 years as Baby Boomers age–enough to affect local economies in traditional retirement areas.
The Boomer generation once stood 76 million strong in the U.S., dwarfing the 55 million Gen-Xers and 62 million Millennials. Today, Zillow said one-third of America's homes are owned by those 60 and older, and a new Zillow® analysis shows the impact their aging will have on the housing market.
The "Silver Tsunami" is estimated to hit in earnest as the number of seniors aged 60 or older who pass away each year rises during the 2020s and 2030s. In the decade from 2007 to 2017, 730,000 U.S. homes were released into the market each year by seniors aged 60 or older. From 2017 to 2027 and from 2027 to 2037 that number is set to rise to 920,000 and 1.17 million per year, respectively. This means more than 27% of today's owner-occupied homes will become available by 2037.
Zillow said while virtually all areas will feel the effects to some degree–between one-fifth and one-third of the current owner-occupied housing stock was impacted in every metro analyzed–this wave won't hit all at once and won't strike all markets equally. Retirement hubs such Florida and Arizona are likely to feel the sharpest impact. Palm Springs, for example, will see 45% of its owner-occupied homes vacated by 2037, compared to 23.8% of the combined L.A.-Riverside metro area overall. El Mirage and Sun City figure to see nearly two-third of their homes available, compared to 28.2% of the Phoenix area at-large.
"If demand erodes because fewer people choose to retire there in the coming years, those areas might end up with excess housing," Zillow said. "Also heavily impacted will be regions like the Rust Belt, which saw younger people move away in recent decades, leaving older generations to make up a larger share of the population."
Some regions will be far less affected, Zillow said, such as Salt Lake City, where a much smaller share of homeowners are in their golden years, as well as Atlanta, Austin, Dallas and Houston, all of which are vibrant but relatively inexpensive places that tend to attract younger residents looking for an affordable alternative to expensive coastal cities.
"Housing released by the Silver Tsunami…will provide a substantial and sustained boost to supply, comparable to the fluctuations that new home construction experienced in the 2000s boom-bust cycle," Zillow said. "Whether this housing is appropriately located, priced and styled to meet future demand will be an important factor in how it pairs with new construction to alleviate today's housing shortage. It seems likely that the construction industry in the coming two decades will place a greater emphasis than before on updating existing properties."
However, Redfin said the Silver Tsunami might not help the market in the short term. It said the housing market will be more competitive in 2020 as the cooldown that began in the second half of 2018 comes to an end.
"Low mortgage rates started to revitalize the market at the end of this summer, but we won't see their full impact on demand for housing until next year," said Redfin chief economist Daryl Fairweather, who authored the report (https://www.redfin.com/blog/2020-housing-market-predictions). "In 2020, buyers will have fewer homes to choose from than they have in five years. But the return of bidding wars is good news for sellers who may have been holding out this year as the market stabilized. The competition and faster price growth will tempt more homeowners and builders to list homes, which will help improve the balance between supply and demand by the end of the year."
Redfin's 2020 housing market predictions:
–Bidding wars will rebound thanks to low mortgage rates and a lack of homes for sale. Redfin expects one in four offers to face bidding wars in 202,0 compared to only one in 10 in 2019. This increase in competition will push year-over-year price growth up to 6% in the first half of the year, considerably stronger than the 2% growth seen in the first half of 2019. Supply and demand will become more balanced later in the year as more listings of new and existing homes hit the market and price growth will moderate to 3%.
–30-year fixed mortgage rates will stabilize at 3.8%. Redfin doesn't expect mortgage rates to fall much lower than 3.5% in 2020 even if the economy weakens. If the economy strengthens, Redfin expects mortgage rates to stay below 4.1%.
For the first time, Hispanic Americans will gain more wealth from home equity than white Americans. In the next decade, Hispanic Americans will, for the first time, gain more home equity than white Americans. That's because the majority of new homeowners are Hispanic, and home values in Hispanic neighborhoods are increasing faster than in white neighborhoods.
"There are more Hispanic homeowners in Texas than in any other state, and Texas cities are likely to experience strong gains in home values over the next decade as people move here from more expensive places like San Francisco and Los Angeles," Fairweather said. "Over time, this will improve economic equality for Hispanic Americans."
–Climate change will become a bigger financial factor for homebuyers and sellers. "The financial costs of climate change are already becoming more tangible as fire and flood insurance premiums rise," Fairweather said. Over the next decade, higher insurance premiums in high-risk areas will make housing even less affordable to more people. And in areas with the highest risk, insurers may stop providing insurance altogether, which means it will be nearly impossible to secure a mortgage in those areas.
Charleston and Charlotte will lead the nation in home price growth. Affordable Southeast cities such as Charleston and Charlotte are attracting an increasing number of migrants from expensive cities, which will drive up home price growth in these areas.
–More city streets will become car-free.