MBA Advocacy Update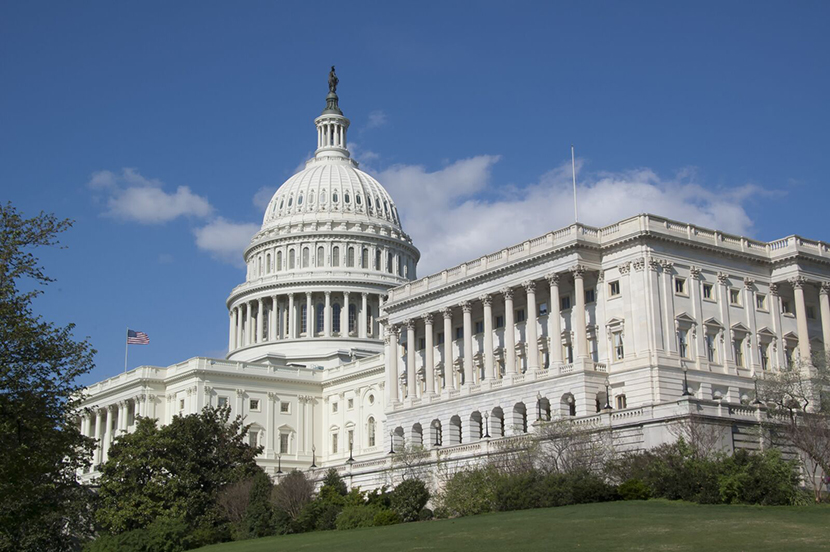 Bill Killmer bkillmer@mba.org; Pete Mills pmills@mba.org
Last week, the Federal Housing Finance Agency announced temporary guidance from the GSEs to improve access to credit for borrowers who previously had entered forbearance. FHFA also released its highly anticipated proposal outlining a new capital framework for Fannie Mae and Freddie Mac.
On Friday, MBA Vice-Chair Kristy Fercho appeared as part of a House Financial Services subcommittee virtual roundtable briefing on COVID-19's broad impact on housing.
MBA continues to remain engaged with key regulators, lawmakers and stakeholders on top issues stemming from the COVID-19 pandemic and will provide updates as they become available.
Please continue to stay safe during this time, and feel free to reach out to us if you have any questions or if there is anything we can do to be of help.
1. MBA Vice-Chair Kristy Fercho Participates in House Financial Services Committee Virtual Roundtable Briefing
On Friday afternoon, the Housing, Community Development, and Insurance Subcommittee of the House Financial Services Committee held a bipartisan, virtual roundtable briefing on the COVID-19 pandemic's broad impact on housing. Witnesses included MBA Vice-Chair Kristy Fercho, President of Mortgage with Flagstar Bank, along with representatives from the Urban Institute, the Brookings Institution and the National Low Income Housing Coalition. Issues discussed included the need for expanded and extended homeowner forbearance and eviction moratoria, mortgage servicer liquidity, additional direct rental and housing-related relief, and commercial mortgage-backed securities market conditions.
Why it matters: MBA remains deeply engaged with Congress and all policymakers regarding the operational impacts of the CARES Act's implementation, and the prospects for possible bicameral negotiations in the wake of House passage of the housing/financial services-related portion of the HEROES Act (additional COVID-19 relief) last week. The virtual roundtable testimony gives MBA an important forum to directly express our industry's views to key Members of Congress engaged on these relevant issues.
What's next: MBA will continue to conduct conversations with key lawmakers and their staffs as the Senate leadership and administration evaluate the timing of when (and if) to engage in negotiations with the House on relevant portions of the HEROES Act. Further details regarding the roundtable will be available next week.
For more information, please contact Ernie Jolly at (202) 557-2741 or Dan Grattan at (202) 557-2712.
2. Policymakers Continue to Expand COVID-19 Response
MBA's advocacy remains focused on the need for clear rules, stable markets and equitable treatment for all market participants.
MBA on Monday released results of its latest Forbearance and Call Volume Survey, which estimated the share of loans in forbearance increased to 8.16% as of May 10. While the pace of forbearance requests continued to slow, MBA remains committed to ensuring that mortgage servicers have access to sufficient liquidity to meet the advancing needs already present in the market – a point MBA President and CEO Bob Broeksmit, CMB, made in a recent Wall Street Journal Letter to the Editor.
The Federal Housing Finance Agency announced temporary guidance from the GSEs to improve access to credit for borrowers who previously had entered forbearance. As is detailed in a Fannie Mae lender letter and a Freddie Mac bulletin, borrowers who remained current on their payments, or reinstated, will be eligible to refinance or purchase a new home with a GSE-backed loan. Borrowers using a repayment plan, a deferral option or a loan modification will regain eligibility after making three consecutive payments under their post forbearance plan. This guidance, which reflects input and advocacy from MBA, represents an important step toward ensuring that forbearance does not unnecessarily hinder borrower access to credit or the broad economic recovery, and was praised in a press statement from Bob Broeksmit, CMB.
Similarly, FHFA also announced it will extend the GSEs' ability to purchase loans in forbearance for loans with note dates on or before June 30 (for which the loans must be delivered to the GSEs by August 31). This extension is a welcome development, and MBA will continue to advocate for further refinements that remove excessive delivery fees and provide eligibility for cash-out refinances.
Late last week, the U.S. Department of Veterans Affairs announced an extension of its foreclosure moratorium through June 30, aligning with similar extensions announced by the Federal Housing Administration and the GSEs.
On Tuesday, the White House issued an executive order on the need for regulatory relief to support the economic recovery from the COVID-19 pandemic. The executive order calls on federal agencies to rescind, modify, waive, or provide exemptions from regulations that may inhibit the economic recovery.
On Thursday, the Consumer Financial Protection Bureau released its Consumer Complaint Bulletin. The Bulletin analyzes consumer complaints made to the CFPB mentioning COVID-19-related keywords. The CFPB reports that of mortgage-related complaints received, 59% were from consumers reporting difficulty making mortgage payments. Further analysis also revealed consumer concerns regarding lump sum repayment options after the forbearance period ends.
The Conference of State Bank Supervisors and the CFPB jointly released a Consumer Relief Guide to provide borrowers with information regarding mortgage payment forbearance and foreclosure protection.
As is discussed in greater detail below, the Washington, D.C. City Council amended its omnibus COVID-19 response legislation to include technical provisions requested by MBA and the state associations representing Maryland, Virginia, and D.C. These amendments represent a major accomplishment in advocacy and partnership between MBA and several state and local associations.
On Tuesday, Pennsylvania Governor Tom Wolf issued an executive order allowing all counties that were not previously listed in the "yellow phase" of reopening to resume in-person closing activities so long as they strictly adhere to public health guidance. This approach had been the topic of a Mortgage Action Alliance Call to Action.
MBA joined several national and state associations on a coalition letter opposing California Assembly Bill 2501, which would establish harmful requirements related to borrower payment relief and foreclosures, while also imposing significant new legal liability for industry participants. Similarly, MBA and a coalition of national associations sent a separate letter highlighting conflicts with federal law that would be produced by Assembly Bill 2501.
Late last week, the House narrowly passed expansive legislation that would supplement prior COVID-19-related stimulus efforts. The wide-ranging bill includes many financial services and housing provisions, including those related to mortgage and rental payment assistance, forbearance, loss mitigation, and servicer liquidity. Bob Broeksmit, CMB, released a press statement focused on elements of the legislation that align with MBA advocacy. MBA has been deeply engaged with policymakers from both parties and both chambers of Congress on these issues and will continue to work closely with legislators as this effort takes further shape.
Beginning on June 1, MBA will be introducing a new webinar series on COVID-19 updates, which will occur every other week throughout the summer. This series will provide MBA members with an opportunity to remain informed of the latest policy developments that will impact the industry as the COVID-19 response continues. The link for webinar registration will be available soon.
Why it matters: These developments are indicative of the rapid response to the economic, financial, and health impacts of COVID-19, and are reflective of MBA's focused advocacy for the industry as it seeks to continue to serve consumers.
What's next: Further agency actions and updates are expected in the coming days and weeks. MBA will continue to provide information on these developments, including through our COVID-19 resource page.
For more information, please contact Pete Mills at (202) 557-2878 or Bill Killmer at (202) 557-2736.
3. MAA Issues Call to Action on Early Payment Forbearance
MAA, MBA's free grassroots advocacy network, issued a call to action to urge members of the House of Representatives to co-sponsor H.R. 6794, the Promoting Credit Access to Homebuyers Act of 2020, which was introduced by Rep. Juan Vargas (D-CA) and co-sponsored by House Financial Services Committee Chair Maxine Waters (D-CA). MBA supports H.R. 6794 because it would not only promote continued access to credit for homebuyers, but also ensure the continued smooth functioning of the secondary mortgage market. Under the bill, FHFA would direct the GSEs to purchase these loans and hold them in the GSEs' portfolios until such time that the borrowers are making regular payments and the loans can be pooled into GSE-backed securities. With respect to FHA, once a loan in early payment forbearance obtains insurance, it typically will be eligible for Ginnie Mae pooling. The benefits of a well-functioning secondary market would alleviate the concerns of lenders in the primary market, allowing them to remove credit overlays or other restrictions on product offerings.
Why it matters: Since the passage of the CARES Act, some borrowers with recently closed loans have requested forbearance, and others are expected to do so in the near future. The existing policies at both the GSEs and FHA fall well short of helping all homeowners who have a hardship caused by the COVID-19 emergency and make many such loans effectively unsalable in the secondary market, depriving the economy of critically needed stimulus through cash-out refinances to creditworthy homeowners.
For more information, please contact Ernie Jolly at (202) 557-2741 or Alden Knowlton at (202) 557-2816.
4. MBA, Coalition Partners Recommend Changes to SEC on RMBS Disclosures
On Tuesday, MBA, the Housing Policy Council, the American Bankers Association and the Securities Industry and Financial Markets Association submitted a joint letter to the Securities and Exchange Commission in response to its request for input on disclosure requirements for SEC-registered residential mortgage-backed securities. The comments submitted also include a detailed appendix containing recommendations regarding changes to specific data fields. These recommendations focus on better aligning the SEC requirements with the disclosures used in the private 144A market.
Why it matters: Revisions to the current SEC disclosure requirements are necessary for the establishment of a safe and sustainable public RMBS market, which has been a top MBA priority.
What's next: The coalition members will engage with SEC staff, as well as other regulators and market participants, to move forward with amendments to the existing disclosure framework.
For more information, please contact Sasha Hewlett at (202) 557-2805.
5. FHFA Proposes New Capital Requirements for Fannie Mae and Freddie Mac
On Wednesday, the Federal Housing Finance Agency released a notice of proposed rulemaking outlining a new capital framework for Fannie Mae and Freddie Mac. As anticipated, the NPR is a re-proposal of the earlier framework published in July 2018.
Why it matters: This re-proposal represents a critical step in the ongoing process of ending the GSEs' conservatorships. It contains changes to the 2018 proposal that are intended to increase the quantity and quality of the GSEs' regulatory capital, reduce the procyclicality of the aggregate capital requirements, and ensure each GSE's ability to fulfill its statutory mission across the economic cycle.
What's next: Comments on this NPR will be due within 60 days of its publication in the Federal Register. In the coming weeks, MBA will analyze the proposal and solicit member feedback to develop a response. MBA provided extensive comments on the 2018 proposal and will review the NPR to determine whether it reflects the earlier recommendations made by MBA.
For more information, please see the FHFA Fact Sheet or contact Sasha Hewlett at (202) 557-2805.
6. Fed Chairman Powell and Treasury Secretary Mnuchin Testify on Capitol Hill
On Tuesday, the Senate Banking Committee held an oversight hearing on the CARES Act, with Fed Chairman Jerome Powell and Treasury Secretary Steven Mnuchin appearing as witnesses. Senators raised a number of issues, such as the types of assets the Fed will be purchasing through their lending facilities and from whom they will be purchasing them, the need for assistance for state and local governments, technical questions related to compliance with the programs authorized by the CARES Act, the potential need for more stimulus, and the economic and social effects of the current round of stimulus.
Why it matters: Senators on both sides of the aisle asked specific questions related to housing and mortgage finance, as several members pressed Mnuchin and Powell on direct housing assistance and whether there would be any changes by the Fed to the Term Asset-Backed Securities Loan Fund (TALF) and CMBS purchases.
What's next: The differing views underscore the competing arguments affecting Washington as Congress and the White House begin debating the outlines of another major economic relief bill and whether to inject trillions of additional taxpayer dollars into the economy.
For more information, please contact Tallman Johnson at (202) 557-2866 or Ethan Saxon at (202) 557-2913.
7. Office of the Comptroller of the Currency Finalizes Community Reinvestment Act Rules
On Wednesday, six weeks after the close of the comment period on the NPR issued in December 2019, the Office of the Comptroller of the Currency issued final rules to modernize and strengthen the regulatory framework implementing the Community Reinvestment Act. The efforts by the banking agencies to revamp or modernize the CRA regulatory framework, led by the OCC, have been ongoing for the last three years, and the issuance of these final rules essentially results in the culmination of this effort – at least for the OCC.
Why it matters: While the final rules make some MBA-recommended changes, such as the recommendation that mortgage loans be given full CRA credit regardless of whether such loan is sold into the secondary market within 90 days of origination, other elements were not included, such as the recommendation that mortgages made to middle- and upper-income borrowers in low- or moderate-income census tracts no longer qualify for CRA consideration.
What's next: While the rules were finalized with an effective date of October 1, despite industry recommendation that the agencies hold off finalization while banks are trying to cope with the effects of COVID-19, the OCC provides at least a 27-month transition period for compliance based on a bank's size and business model. The FDIC did not join the OCC in the final rules, nor did the Federal Reserve Board.
For more information, please contact Fran Mordi at (202) 557-2860.
8. MBA Urges FCC to Address Overbroad Call Blocking
Last Friday, MBA responded to the Federal Communications Commission's most recent TRACED Act rulemaking with a letter asking it to take action on overbroad call blocking. The FCC's efforts to implement a system to stop illegal ("spoofed") calls that have led to the erroneous blocking of legitimate calls. Understanding the potential for overbroad call blocking, the TRACED Act directs the FCC to release rules that ensure effective redress options for callers whose communications were inappropriately blocked. To date, the FCC has yet to initiate such rulemaking. Addressing call blocking issues in the absence of FCC action can be extremely difficult, with some mortgage loan servicers turning to paid vendors, despite provisions in the TRACED Act holding that there be "no additional charge to callers for resolving complaints related to erroneously blocked calls[.]"
Why it matters: Overbroad call blocking prevents mortgage loan servicers from communicating important, often time-sensitive information to borrowers.
What's next: Consistent with the requirements of the TRACED Act, MBA will continue to seek FCC action that ensures call blocking transparency and effective redress options to resolve erroneously blocked calls.
For more information, please contact Justin Wiseman at (202) 557-2854 or Blake Chavis at (202) 557-2930.
9. D.C. Council Exempts Federally Backed Loans from the D.C. Residential Mortgage and Commercial Mortgage Deferment Program
On Tuesday, the real estate finance industry achieved a major victory in the District of Columbia with the inclusion of bill (B23-0759) language amending the D.C. COVID-19 Response Supplemental Emergency Amendment Act of 2020, which will provide exemptions for federally backed residential and multifamily mortgage loans. In addition, the Council also shortened the maximum repayment period under the D.C. law from five years to three, and changed the initial reporting date from May 8 to June 4. The new provisions are in response to a joint letter from the MBA, MBA of Metro Washington, Maryland Bankers and Brokers Association and Virginia MBA to the Committee of Business and Economic Development.
Why it matters: The amendment will resolve many of the conflicts that existed between the federal and D.C. law by exempting mortgages subject to the CARES Act.
What's next: The bill will now be transmitted to D.C. Mayor Bowser for her signature. MBA will continue to explore opportunities to improve the DC law.
For more information, please contact Kobie Pruitt at (202) 557-2870 or Grant Carlson at (202) 557-2765.
10. Citing Inadequate Consumer Protections, Los Angeles County Ends Controversial PACE Program
This week, the County of Los Angeles, which faced lawsuits by consumers for allegedly failing to adequate regulate lenders with whom the County had contracted to issue Property Assessed Clean Energy (PACE) loans, had not renewed contracts with PACE lenders that had expired on or after April 3. The County will also not be renewing any remaining contracts. In a FAQ released by the County, it said that the programs have been the subject of increased criticism, despite recently-enacted state laws to combat problems.
Why it matters: MBA has long opposed PACE loans, which are placed in a superior priority lien position to mortgages, and supports the prohibition on these products by the GSEs, FHA and the VA.
What's next: MBA will continue to work with industry partners to oppose PACE programs in states where they are permitted, and also urge the CFPB to quickly release proposed rules required by Congress to implement national ability-to-repay standards.
For more information, please contact William Kooper (202) 557-2737 or Kobie Pruitt (202) 557-2870.
11. The Month of MAA Campaign Continues
MAA, MBA's free grassroots advocacy network, has extended its fifth annual Action Week to the end of the month. The month of May will be the month of MAA. This national, industrywide campaign aimed at growing MAA and activating real estate finance professionals in key states and congressional districts has already generated over 13,000 new MAA sign-ups. MAA now has more than 47,000 active members nationwide in an industry of more than 250,000 employees.
Why it matters: In recent weeks, MAA members have collectively sent nearly 50,000 emails to state and federal elected officials supporting the calls to action to protect and secure our industry. This is the most critical time for our industry to unite and play an active role in shaping legislation and regulations that impact our companies, our customers, and the broader economy.
What's next: Our goal is to grow our active MAA membership to at least 50,000 through company enrollment campaigns and continue helping them become informed and engaged industry advocates. Currently over 100 companies have committed to run a campaign. Complete this form to join them and receive further information.
For more information, please contact Alden Knowlton at (202) 557-2816.
12. Recent and Upcoming MBA Education Webinars on COVID-19-Related Topics
MBA Education continues to deliver timely single-family and commercial/multifamily programming that covers the spectrum of challenges, obstacles and solutions pertaining to the ongoing COVID-19 pandemic. Below, please see a list of upcoming and recent webinars – which are complimentary to MBA members:
MBA members can access the full list of COVID-19 webinar recordings by clicking here.For more information, please contact David Upbin at (202) 557-2890.