People in the News

MBA Promotes Rob Van Raaphorst to Vice President of Communications
The Mortgage Bankers Association promoted Rob Van Raaphorst to Vice President of Communications, responsible for shaping the Association's overall public affairs strategy as well as overseeing all aspects of media relations, member communications and video content development.
Van Raaphorst joined MBA in 2013 as Director of Public Affairs and had previously been promoted to Associate Vice President of Public Affairs.
"Rob is a seasoned communicator who has played a critical role in devising and executing against a wide variety of MBA's communications objectives," said MBA President & CEO Robert D. Broeksmit, CMB. "He is strategic, effective and diligent, developing and delivering compelling messaging that resonates with a wide variety of important audiences."
Prior to joining MBA, Van Raaphorst worked for several public affairs firms, including Burson-Marsteller, DCI Group and R&R Partners, where he oversaw programs and provided counsel to Fortune 500 companies in the financial services, energy, and telecommunications industries. He is also a former television reporter for ABC News and has worked for Fox Sports Pittsburgh and St. Louis. He holds a Bachelor of Science in Communications from Indiana University of Pennsylvania.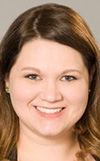 Depth Public Relations Promotes Lindsey Neal to Vice President of Client Services
Depth Public Relations LLC, Atlanta, promoted Lindsey Neal to vice president of client services.
Neal, an advisor to mortgage lenders and businesses that provide services and technology solutions to mortgage lenders since 2006, has served DepthPR clients since 2009, first as a contractor before becoming a full-time employee in 2015. Over the past decade, she has been responsible for developing full-service marketing and PR strategies, ensuring their effective execution, and cultivating productive relationships for DepthPR clients.

Steven Stallard, Steve Horne Launch Insight One Financial; Jodi Gaines Joins as Chief Client Officer
Insight One Financial, Plano Texas, a fully licensed mortgage servicer, originator and collection agency, has been launched to provide targeted recovery, component servicing, legal, back-office and outsourcing services to mortgage originators and servicers nationwide.
Insight One Financial joins the family of companies commonly owned and managed by Steven Stallard under Insight One, which includes MSI, Williams & Williams, Auction Network and I Property Claims. The company was launched after acquisition of a servicing platform.

Industry veteran Steve Horne will join the company as CEO. A licensed attorney, Horne was a founding member of HMB Law Group, a provider of real estate legal services to mortgage lenders, consumers, developers and landlords. Prior to HMB Law Group, Horne was the founder and CEO of specialty servicer Wingspan Portfolio Advisors.   

Also joining the company is Jodi Gaines as chief client officer and executive vice president of government relations and business development. A default expert with more than 30 years of industry experience, Gaines was the founder of CRFS, a provider of claims management services to the mortgage industry. Prior to Insight One Financial and CRFS she held management roles with Washington Mutual, North American Mortgage, Dime Savings Bank and Anchor Mortgage Services. She is currently the co-chair of the Mortgage Bankers Association's FHA Claims committee and sits on the Board of Directors of the New York MBA and is Chair of the Loan Servicing Committee.  
Freddie Mac Multifamily Names Richard C. Martinez Senior Vice President of Multifamily Production/Sales
Freddie Mac Multifamily, McLean, Va., promoted Richard C. Martinez to senior vice president of multifamily production and sales, responsible for overseeing production for all Optigo product lines, including Conventional, Small Balance, Targeted Affordable Housing and Seniors Housing.
Martinez joined Freddie Mac Multifamily in 1988 as managing regional director of the central region. He was promoted to vice president of production and sales in 2012. Most recently, he served as interim co-lead for Freddie Mac's conventional production and sales team, alongside Peter Giles. He holds a Master of City and Regional Planning from the Harvard Kennedy School and a Bachelor of Arts from Saint Louis University.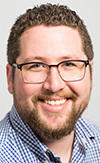 Docutech Names Adam Stern Chief Product Officer
Docutech, Scottsdale, Ariz., named Adam Stern as Chief Product Officer, responsible for leading new product innovation and ongoing optimization of Docutech's ConformX document generation engine and Solex eSign, eClosing and eVault platforms.
Bringing more than a decade of mortgage experience to Docutech, Stern most recently served as Chief Information Officer at NewRez. Prior to NewRez, he served as Senior Vice President of Analytics with Prospect Mortgage.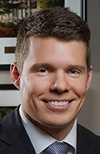 Rick Moceri Joins Frontier Development & Hospitality Group as SVP of Acquisitions & Development
Frontier Development & Hospitality Group LLC, Washington, D.C., appointed Rick Moceri as Senior Vice President of Acquisitions & Development.
Moceri has more than 16 years of experience performing hotel acquisitions, dispositions and asset and portfolio management. He began his career working for Tishman Hotel Corp. in an asset management capacity before transitioning to the private equity/buy-side. Throughout his career he has executed $3.5 billion in luxury, full-service, limited service and resort lodging acquisitions and dispositions for firms including Lodging Capital Partners, Carey Watermark Investors and Moceri Capital LLC.

Hogan Lovells Adds Ana Tenzer to Corporate Practice in Denver
Hogan Lovells announced Ana Lazo Tenzer joined the firm as a partner in the Corporate practice in Denver. Tenzer, who focuses on real estate finance, will be a member of the firm's national real estate team. She represents lenders and borrowers, including investment banks, private equity firms and their portfolio companies, institutional investors and insurance companies. She represents major companies in their mortgage and asset portfolios, structured loan and credit facilities, single and multi-property commercial mortgage loans, mezzanine loans, preferred equity and EB-5 equity and debt transactions.
Tenzer previously was with Brownstein Hyatt Farber Schreck, where she served as chair of the firm's Finance & Lending Group, and before that as co-chair of the firm's Real Estate Department. She began her legal career at Paul Hastings in New York.

Rick Longmore Joins Dytrix as Senior Vice President of Sales
Dytrix, Blue Bell, Pa., hired Rick Longmore as senior vice president of sales, responsible for working with lenders to mitigate cybersecurity risks.
Longmore has more than 30 years of experience in the financial services industry. Most recently, he served as senior vice president of business development with Movement Mortgage. He has trained banks and credit unions on FHA, VA, Fannie Mae and Freddie Mac guidelines and products, and has extensive experience in relationship management, sales management and credit underwriting across multiple lines of business and credit functions.