People in the News

New American Funding Appoints Marlene Veal Vice President of Western Builder Division
New American Funding, Tustin, Calif., appointed Marlene Veal as Vice President of its Western Builder Division, responsible for creation and development of teams to support home builders and their buyers.
Veal has more than 20 years in the mortgage industry, will help New American Funding expand its new construction business on the West Coast. She will also work with the company's Marketing Department on branding their Builder Division and assist with growing the builder origination team.

River City Mortgage Taps Ray Brousseau, Tim Hoy to Lead Expansion
River City Mortgage, Cincinnati, Ohio, announced plans to expand operations into eight new states and hired Ray Brousseau as Executive Vice President of Strategy and Expansion and Tim Hoy as Senior Vice President of Expansion.
Brousseau, who served as president of Carrington Mortgage Services for the past eight years, and as a senior executive with Citigroup for 25 years prior to that, joined the firm as a Partner. He will lead River City's growth efforts across the country and oversee launch of the company's new Massachusetts facility, as well as the company's expansion into Oregon, Massachusetts, Vermont, Rhode Island, Connecticut, Delaware, Maine and New Hampshire.
Hoy, a long-time industry veteran, was most recently Vice President of Retail Sales for Carrington Mortgage Services, and will be overseeing the launch of a new River City facility in Hunt Valley, Md.
LERETA Names Shannon McClaughry Vice President of Customer Success
LERETA LLC, Covina, Calif., hired Shannon McClaughry as vice president of customer success.
McClaughry, with more than 15 years of experience in the mortgage industry, has spent most of her career developing and implementing programs that unite operational departments and customer-facing teams with strategic outreach and communication plans. She continues that focus at LERETA where she manages the customer and account relationship teams and provides an enhanced platform for client engagement. She spent the past 13 years at CoreLogic where she was leader of national account management.

Service 1st's Gentry Joins NCRA Board of Directors
Jeff Gentry, Vice President of Service First Information Solutions, Redding, Calif., joined National Consumer Reporting Association as a newly elected member of the board of directors. He will contribute towards the leadership efforts of NCRA in promoting the general welfare of its industry members, the businesses they serve and the consumers whose information they report under the terms of the Fair Credit Reporting Act.
Gentry has nearly 20 years of experience in sales, marketing and fraud detection services. He speaks nationally on credit information, risk mitigation solutions and government regulatory requirements. He is an active member of the Mortgage Bankers Association and completed the MBA Future Leaders Program

Gateway First Bank Names Tony Taveekanjana as EVP/Chief Production Officer
Gateway First Bank, Jenks, Okla., hired Tony Taveekanjana as EVP and Chief Production Officer, responsible for overseeing all retail and correspondent mortgage production across the country out of Gateway's offices in Dallas.
Taveekanjana's experience spans 20-years at mortgage banks and independents. He has served in national sales leadership positions with Envoy Mortgage, Movement Mortgage and Stearns Lending, as well as senior leadership positions with New Penn Financial, Fifth Third Bank and Countrywide Home Loans.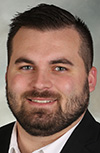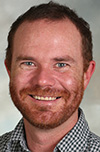 LenderClose Sales Development Team Adds Dylan Sawyer, Dustin Halma
LenderClose, Des Moines, Iowa, hired Dylan Sawyer and Dustin Halma as Sales Development Representatives.
Joining LenderClose from Wells Fargo where he served as a home mortgage consultant, Sawyer will apply his sales experience and operations and business development background to integrate new LenderClose clients. Halma served previously as a sales specialist for Van Wall Equipment, as well as prior direct sales roles.

Guild Mortgage Announces Organizational Changes
Guild Mortgage, Sab Diego, promoted three senior members of its leadership team and two regional executives. Mary Ann McGarry will remain as CEO while relinquishing her President duties to Terry Schmidt, who served previously as Chief Operating Officer and Chief Financial Officer.
David Neylan will succeed Schmidt as COO. Amber Elwell, who has been closely involved with company financials for several years, has been promoted to CFO.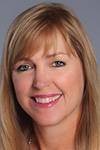 Schmidt has been with Guild since 1985 and has been a member of the company's board of directors since 2006. In addition to her former role as COO, she led efforts to establish Guild's first nonprofit organization, the Guild Giving Foundation, designed to encourage volunteerism among Guild's nearly 4,000 employees.
Neylan has more than 20 years of experience in the industry and currently leads Guild's customer retention program, while helping grow its correspondent and consumer direct lending channels.

Elwell, who previously served as Guild's senior vice president of finance, has 15 years of mortgage industry experience. She started with the company in 2004 and advanced to financial analyst and vice president before being promoted to senior vice president in 2015. Her many accomplishments at Guild include managing the implementation and adoption of two company-wide business intelligence systems, a new accounting system, a paperless invoice and an expense reimbursement system.

Additionally, Guild has promoted Andy Stewart, who has more than 30 years' experience in the industry, to divisional sales manager for his existing Mountain West Region, with added responsibilities for California and Hawaii; and Chad Overhauser, a 20-year veteran, was promoted to divisional sales manager for all other regions. Stewart and Overhauser will report to Barry Horn, executive vice president and national production manager. All changes take effect Jan. 1, 2020.
CBRE Announces New Assignments for Senior Executives
CBRE Group Inc., Los Angeles, announced new leadership assignments for several key executives, effective on January 1.
Bill Concannon, currently Global CEO of Global Workplace Solutions, will assume a new senior executive role, Global Group President of Clients and Business Partners. He will drive greater engagement with CBRE's largest clients. Mr. Concannon's role change is in keeping with his plans to retire in the next several years and allows the company to prepare for his retirement. Jack Durburg, currently Global Chief Operating Officer, will succeed Concannon as Global CEO of Global Workplace Solutions.
Chris Kirk, currently Chief Executive Talent & Administrative Officer, will become Global Chief Operating Officer. He was responsible for leading implementation of the company's recent reorganization and recruiting senior executives. In addition to his existing duties, he will assume responsibility for Marketing, Research and the coordination of M&A activity between the company's business units and Corporate Development team.
Mike Lafitte, currently Global CEO of Advisory Services, will become Global CEO of Real Estate Investments. He has extensive experience in relationships, broad experience and strong leadership abilities.
Darcy Mackay, Chief People Officer, will be elevated to the company's Executive Committee.
Daniel Queenan, currently Global CEO of Real Estate Investments, will become Global CEO of Advisory Services. Earlier in his career, he led CBRE's Advisory Services business in APAC for two years.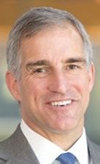 John Cannon Joins The Community Preservation Corp. As President of Agency Lending
The Community Preservation Corp. hired John Cannon as its President of CPC Mortgage Co. LLC, the company's Agency lending subsidiary that offers Freddie Mac, Fannie Mae and Federal Housing Administration products.
Cannon comes to CPC with more than 35 years of experience in commercial banking and Agency lending. He recently served as Senior Vice President with Freddie Mac in New York. During his tenure at Freddie Mac he oversaw annual production that grew from $28 billion in 2012 to more than $75 billion in 2019. He also held senior leadership positions with Berkadia, Capmark and GMAC Commercial Mortgage.
FHFA Adds Thaya Knight as Senior Counsel; Lydia Mashburn as Deputy Chief of Staff
The Federal Housing Finance Agency hired Thaya Knight as Senior Counsel for Policy and Regulation and Lydia Mashburn as Deputy Chief of Staff.
Knight comes to FHFA from the Securities and Exchange Commission, where she served as counsel to SEC Commissioner Hester Peirce and managed the Commissioner's corporation finance portfolio. She also conducted research and policy analysis on financial regulation as Associate Director for Financial Regulation with the Cato Institute. She also co-founded and served as general counsel of a financial services start-up, serving as investigative counsel for the Congressional Oversight Panel for TARP, and several years in private practice with Wilmer, Cutler, Pickering, Hale and Dorr.
Mashburn joins FHFA from the Cato Institute's Center for Monetary and Financial Alternatives, where she was Managing Director. She has prior experience with the Financial Markets Working Group at the Mercatus Center at George Mason University, on Capitol Hill with both the House Subcommittee on Domestic Monetary Policy and Technology and the Joint Economic Committee. She also served as a member of the SEC's Investor Advisory Committee.