Commercial and Multifamily People in the News March 16, 2023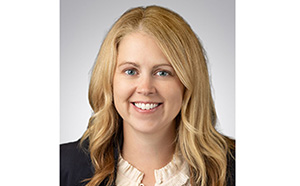 (Lindsey Fahey)
Lindsey Fahey Joins Northmarq's Denver office
Northmarq's Colorado office announced the addition of Lindsey Fahey as Vice President.
Fahey has more than 15 years of experience in land and development transactions for several asset types. In her new role, she is responsible for sourcing, valuation, marketing strategy development and sales execution of land development sites in the Colorado region. She will work closely with the Northmarq multifamily investment sales and debt/equity teams in the Denver market to provide clients with capital market solutions through the development life cycle.
Prior to joining Northmarq, Fahey served as Vice President of Acquisitions at Cypress Equity Investments in Denver, where she was responsible for sourcing and analyzing new multifamily development opportunities and existing multifamily asset acquisitions throughout Colorado. She also spent 11 years with JLL on the Capital Markets land brokerage team in both the Colorado and Chicago markets.
Stacey Berger Named Advisor to nxtCRE

Stacey Berger has been named an Advisor to nxtCRE, Miami, a firm specializing in early identification and efficient matching of commercial real estate sellers and equity seekers.
Berger has more than 40 years of experience in real estate finance including 33 years with PNC – most recently as Executive Vice President of Midland Loan Services, a PNC Real Estate business from which he retired in 2021. Since then, he cofounded and is principal of Hope Housing Partners in New Orleans, a pioneer in the adaptive re-use of under-performing real estate assets. He has written numerous articles on commercial real estate finance, servicing and asset management.
Brett Hill Joins Greystone's Agency Production Team in Chicago
Greystone announced that Brett Hill joined the firm as a Managing Director in Chicago. He will focus on originating conventional multifamily loan products for Greystone's Agency platforms as well as originating the full suite of Greystone lending products including bridge financing and CMBS.
Prior to joining Greystone, Hill spent 17 years with Wells Fargo, most recently serving as a Managing Director for the Commercial Real Estate Group within the Corporate & Investment Banking Division. In this role, he led loan origination and client development efforts for institutional and large commercial real estate clients across the Midwest.