CONVERGENCE Partner Profile: Pharrah Jackson of Greystone
(One in a recurring series about MBA CONVERGENCE, the Mortgage Bankers Association's affordable housing initiative.)
Pharrah Jackson is a Vice President with Greystone's Dedicated Affordable Housing Platform, responsible for assisting borrowers in financing their multifamily housing transactions. In her 19 years with Greystone she has held many roles, from VP of finance for Greystone Affordable Development to Deputy Chief Underwriter for the dedicated affordable lending team. Jackson is a member of MBA's Affordable Rental Housing Advisory Council.
MBA NEWSLINK: Why is housing affordability important to you?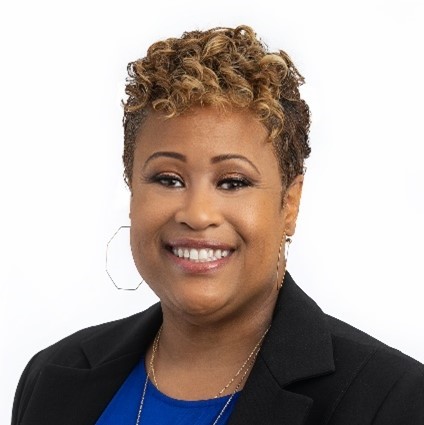 PHARRAH JACKSON: Accessible and affordable housing is a fundamental human right that ensures individuals and families can secure shelter without compromising their basic needs or financial security. Affordable housing enables people to live in safe and suitable conditions, fostering physical and mental health, educational opportunities and social integration. In addition, affordable housing plays a pivotal role in driving economic growth by attracting and retaining a diverse workforce, supporting local businesses and reducing poverty rates. By prioritizing housing affordability, we can cultivate sustainable communities where everyone has the opportunity to thrive and lead fulfilling lives.
And while affordable housing transactions are truly the most critical, they can also be the most complex. I have dedicated my time to learning the nuances of this segment and feel gratified when my expertise makes a direct contribution to bettering someone's life.
NEWSLINK: Why do you think the Affordable Rental Housing Advisory Council is important to the MBA and its affordable housing efforts?
JACKSON: First, the Mortgage Bankers Association's role, in general, is vital to the industry by serving as a central hub for information, advocacy and collaboration among mortgage professionals, lenders and policymakers. The Affordable Rental Housing/Homeownership Advisory Council furthers this role by specifically focusing on the needs of the affordable housing market. This allows this segment of the market, and those dedicated professionals, to share best practices, stay updated on regulatory changes and access valuable resources. In addition, with the support of the MBA and its engagement with policymakers and government agencies, it provides advocacy for policies and legislation that seek to grow the availability of affordable units across the country.
NEWSLINK: What would you share with other MBA members who want to get more involved in affordable housing?
JACKSON: Getting involved in affordable housing initiatives is an impactful way to make a positive difference in communities and create lasting change. By actively participating, individuals can contribute to addressing the pressing issue of housing affordability and help ensure that everyone has access to safe and affordable homes. Whether through volunteering, advocating for policy changes or supporting affordable housing organizations, the industry needs your support. Affordable housing is a critical component of a thriving society, and by joining the cause, we can collectively build a brighter future for all.
***
CONVERGENCE is driving collective action with lenders, other industry participants and government partners to facilitate new solutions to our nation's rental and housing affordability challenges. By using a cohesive approach, CONVERGENCE promotes more sustainable, affordable homes for purchase and rental for underserved people and communities, especially minorities and low-to-moderate-income Americans.
For more information, visit https://www.mba.org/advocacy-and-policy/convergence or contact affordablehousing@mba.org.