Dealmaker: Greystone Provides $95M for Chicago-Area Multifamily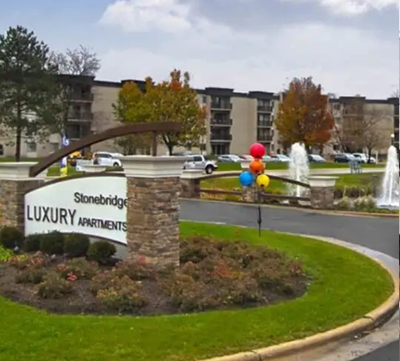 (Stonebridge Luxury Apartments, Arlington Heights, Ill.)
Greystone, New York, provided a $94.4 Fannie Mae Delegated Underwriting & Servicing loan to acquire a 586-unit multifamily property in Arlington Heights, Ill., for $131 million.
Dan Sacks and Eric Rosenstock, Co-Managing Directors in Greystone's New York office, originated the financing for Bayshore Properties, Merrillville, Ind.
Constructed in 1973, Stonebridge Luxury Apartments is a garden-style apartment community with six buildings. The non-recourse, fixed-rate loan carries a 10-year term and amortization, with full-term interest-only payments and 9.5 years of yield maintenance. In addition to the acquisition, loan proceeds enabled the borrower to make improvements to the property.