Commercial and Multifamily People in the News Feb. 9, 2023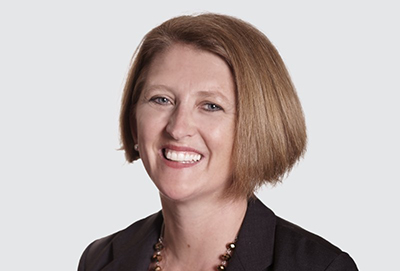 Fannie Mae Promotes Christina Flynn to Senior Vice President-Multifamily Chief Underwriter
Fannie Mae, Washington, D.C., promoted Christina Flynn to Senior Vice President-Multifamily Chief Underwriter.

Flynn had been serving as the GSE's Multifamily Chief Underwriter since August 2018. Under her leadership, Fannie Mae Multifamily has seen more than $300 billion in production from markets nationwide.
"Chris has also brought significant improvements to our underwriting process such as enhanced credit delegation for our DUS lenders and contributing to the safety and soundness of the DUS platform," said Fannie Mae Executive Vice President and Head of Multifamily Michele Evans.
JLL M&A and Corporate Advisory Platform Adds Jeffrey Altman
JLL Capital Markets announced Jeffrey Altman joined the firm's M&A and Corporate Advisory platform as a Senior Managing Director based in New York.

Altman will join JLL's 13-banker U.S. M&A team headed by Steve Hentschel, Global Co-Chairman Real Estate Investment Banking, to provide strategic and transactional advice to public and private real estate companies. While he will work across all property sectors Altman will have a particular focus on hospitality given his extensive background in the lodging and leisure industry.
Altman is an experienced investment banker with more than 25 years in real estate advising on more than $100 billion of transactions in that time. He joins JLL from Jeffries, where he was Managing Director and Head of the Lodging and Leisure practice since 2019. Prior to that he held senior positions at Houlihan Lokey and Lazard. Altman has strategically advised public and private companies, REITs and financial sponsors on mergers, acquisitions, dispositions, debt and equity capital raises and restructuring, recapitalizations or development of their real estate portfolios.
Merchants Capital Promotes Josh Reed to Executive Vice President within its Tax Credit Equity Division
Merchants Capital, Carmel, Ind., promoted Josh Reed to Executive Vice President. He leads the acquisitions team within Merchants' tax credit equity division and previously served as Senior Vice President.
Since joining the company in late 2020, Reed has been instrumental in developing equity relationships with new and existing partners and has played a leading role in the growth of Merchants Capital as a leading national syndicator with over $650 million in closed lower tier equity since inception with top industry developers in nearly 30 states.
Reed's experience includes consulting for tax credit developers on various aspects of sourcing and structuring LIHTC real estate projects. Previously, he served at one of the nation's largest tax credit equity syndicators where he engaged in closing, underwriting and structuring over $700 million in lower tier equity acquisitions nationally. He also previously managed the construction department that oversaw construction underwriting and monitoring for projects nationwide, including more than $600 million in equity investments.