Institutional Investors Expect Industrial Sector Performance to Continue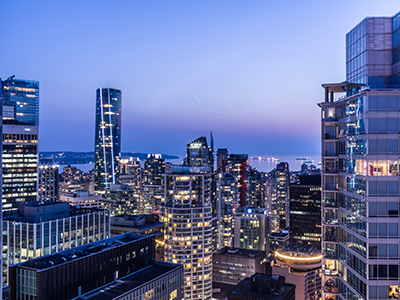 Institutional commercial real estate investors expect the industrial sector to perform best over the coming year–and the office sector to perform the worst–reported SitusAMC Insights, New York.
With a 10.9 percent total return, the industrial sector outperformed once again in the third quarter and also ranked first for investors' 2022 expectations, the report said.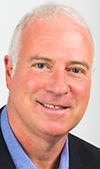 "Industrial has enjoyed positive total returns every quarter since the end of the Great Recession," said Peter Muoio, Head of SitusAMC Insights. "Simply put, supply is not keeping up with demand."
Muoio noted industrial sector net absorption nearly tripled quarter-over-quarter to the highest level in history. "With muted completions year to date, there is still room for growth despite very strong positive performance over the past few years," he said. "Asking and effective rents are at all-time highs."
Multifamily ranked second among investors surveyed. Quarterly apartment returns hit a record-high 6.5 percent during the third quarter.
"The apartment sector shattered records in returns, cap rates and space market fundamentals in the third quarter," Muoio said. "Breathtaking outperformances were seen in nearly every market."
Somewhat surprisingly, the hotel sector ranked third among investors. Hotels returned 1.8 percent during the third quarter, the highest in two years and nearly 60 basis points above the sector's long-term average, the report said. "The sector has enjoyed two consecutive quarters of positive returns but has not been able to claw its way back from pandemic losses," Muoio noted. "The sector recorded a positive income return for the first time since the onset of the pandemic."
The retail sector's 1.6 percent return was the highest seen since 2019 and capital appreciation turned positive for the first time in two years, but the sector has not fully recovered from its pandemic losses, SitusAMC Insights reported. Investors ranked retail fourth.
"Investors still feel a lot of uncertainty about COVID-19 and e-tailing trends, but retail may be undervalued, with room for cap rate compression relative to other property types," Muoio said. "Investors are gaining interest in pharmacies and drugstores; asking cap rates for Walgreens and CVS dropped in the third quarter."
Office returns surpassed pre-COVID-19 levels in the third quarter and now approach long-term averages, but investors ranked the sector last, SitusAMC Insights reported. Muoio said offices face "a tremendous amount of uncertainty," noting the Omicron variant could further delay employees' return to work.