MBA: Commercial/Multifamily Borrowing Up 19 Percent Year-Over-Year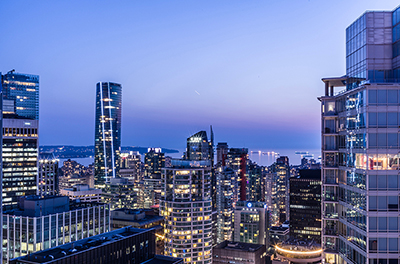 Commercial and multifamily mortgage loan originations increased by 19 percent in the second quarter from a year ago, the Mortgage Bankers Association said Thursday in its Quarterly Survey of Commercial/Multifamily Mortgage Bankers Originations.

"Borrowing and lending backed by commercial real estate set another quarterly record from April through June, although the pace of increase slowed from the first quarter," said Jamie Woodwell, MBA Vice President of Commercial Real Estate Research. "Property owners, investors and lenders continue to work through broader economic uncertainty that is affecting the space, equity and debt markets."

Woodwell noted MBA expects borrowing and lending will slow during the second half of the year. "That said, improvements in fundamentals and values in recent years provide significant support to properties with outstanding loans and continued financing opportunities for properties whose cash flows can support debt," he said.
2Q Originations Up 19% from Year Ago

From a year earlier, a rise in originations for retail, hotel and multifamily led the overall increase in commercial/multifamily lending volumes, the report said. By property type, retail increased by 108 percent, hotels increased by 37 percent, multifamily increased 24 percent, industrial increased 3 percent, office decreased 11 percent, while health care decreased by 3 percent.

Among investor types, dollar volume of loans originated for depositories increased by 102 percent year-over-year, Government-Sponsored Enterprises (Fannie Mae and Freddie Mac) increased 29 percent and investor-driven lenders increased 12 percent. Commercial mortgage-backed securities volume decreased by 57 percent and lending for life insurance company portfolios decreased 5 percent.

2Q Originations Up 15% From 1Q
On a quarterly basis, second-quarter originations for retail properties increased 79 percent from the first quarter. MBA reported a 70 percent increase in originations for health care properties, an 18 percent increase for multifamily properties, a 14 percent increase for office properties, a 2 percent decrease for hotel properties and a 26 percent decrease for industrial properties.

Among investor types, dollar volume of loans for depositories increased 42 percent, investor-driven lenders increased 20 percent, originations for GSEs increased 18 percent, and life insurance company loans increased 2 percent. CMBS volume decreased 52 percent.

Click here to view the full report.