Hotel Construction Pipeline Continues to Shrink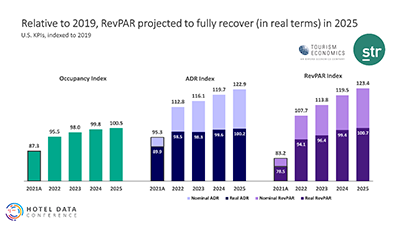 U.S. hotel construction has declined for seven consecutive months, reported STR, Hendersonville, Tenn.
"The U.S. hotel pipeline continues to decelerate as we enter the second half of the year," said Carter Wilson, STR Senior Vice President of Consulting. "The continued increases in debt costs combined with the ongoing supply chain disruptions will likely delay projects from breaking ground this year, which will lead to a further decline in rooms in construction."
Wilson said new supply "will not be a significant headwind for the foreseeable future" on a national basis.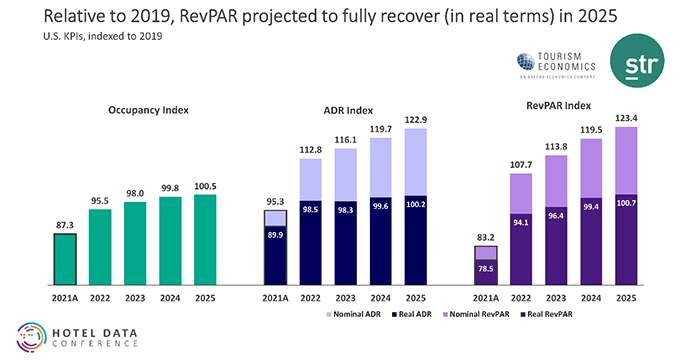 Wilson noted early-stage hotel planning activity is rising nationally, but at a slower pace than six months ago. Markets such as Miami, Nashville and Phoenix show increased interest from developers.
STR reported 149,198 hotel rooms under construction, down 20.1% from one year ago. Nearly 179,000 rooms are in the final planning stage, an 11.3% drop year over year, while rooms in the planning stage increased 6.1 percent to 281,190 rooms.
New York currently leads the major markets in rooms in construction as a percentage of existing supply:
1. New York (10.8%, 13,568 rooms)
2. Nashville (7.0%, 3,939 rooms)
3. Phoenix (6.3%, 4,388 rooms)
4. Atlanta (5.5%, 5,991 rooms)
5. Detroit (5.1%, 2,382 rooms)
"The national slowing in the pipeline does not translate to all markets equally," Wilson said. "Certain markets that have seen sustained demand are still very attractive to developers and the corresponding pipeline numbers prove that point. New York City continues to be at the top of the list with roughly 14,000 rooms in construction, while markets such as Nashville are experiencing a large increase in luxury hotels. And even markets where the recovery is uneven, such as in San Francisco or Chicago, developers are finding submarkets that they hope can support new rooms."
Looking ahead, STR and Tourism Economics, Wayne, Pa. adjusted their hotel occupancy expectations downward but lifted their average daily rate projections in their latest U.S. hotel forecast. STR and TE said revenue per available room remains on track for full recovery later this year on a nominal basis but not until 2025 when adjusted for inflation.
"Leisure demand, as expected, hit significant levels this summer, and what we are hearing in earnings calls and from our industry colleagues would indicate that group business travel should be much more aligned with pre-pandemic patterns in the fall and winter," said Amanda Hite, STR President. "Our downward adjustment to occupancy was pretty much focused on a slowdown in the economy segment, which is likely due to a mix of leisure travelers wanting higher levels of accommodation and budget travelers being priced out of the market."
Hite said inflation remains the key consideration in forecasting ADR, but noted hotels continue to display strong pricing power. "There are reasons to be concerned about the economy, continued challenges around labor and business transient still lagging, but the hotel industry is on solid footing," she said. "U.S. profitability hit a 32-month high in June, and margins have remained strong although some reduction is likely with higher staffing levels, wages, and costs."