CBRE: Investors Set to Pour More Capital into 'Recession-Resistant' Healthcare Sector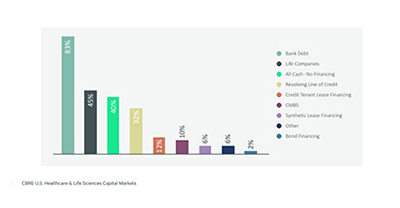 CBRE, Dallas, reported investors plan to allocate more capital to healthcare real estate, highlighting rising confidence in the asset class.
The healthcare property type includes life sciences real estate, medical office buildings and ambulatory service centers.
A CBRE survey found most investors (85 percent) now consider healthcare real estate "recession-resistant," up from 80 percent who held this view last year. Nearly 85 percent said they plan to be net buyers of healthcare assets this year. So far in 2022, investors have allocated 57 percent more capital to healthcare real estate compared to the same period in 2021.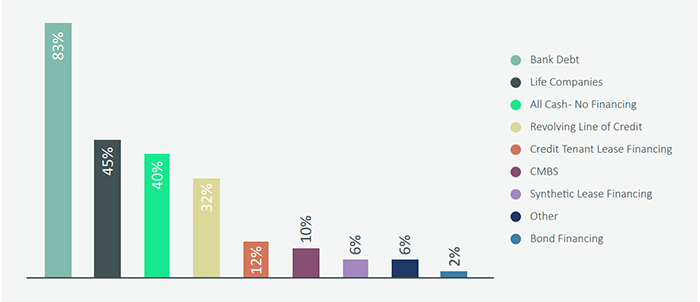 CBRE estimated investors could deploy up to $25 billion in equity into the sector this year.
Nearly half of the investors surveyed said their healthcare property portfolio had suffered no impact due to the COVID-19 pandemic, with 35 percent indicating they had experienced only minimum impacts. Only six percent of investors reported the pandemic had severely impacted their healthcare properties.
"Healthcare and life sciences have been historically resistant to economic downturns and continues to be seen as a safe-haven for real estate investors during times of economic distress," said Chris Bodnar, Vice Chairman and Co-Head of Healthcare & Life Sciences Capital Markets with CBRE. "As a result, investors continue to allocate more capital to these properties, which provide stability and consistently strong yields."
The report said nearly all–99 percent–of investors identified medical office buildings as their most desirable healthcare product type for investment in 2022. Ambulatory surgery centers saw the largest year-over-year increase, with 88 percent of investors indicating interest in this product type, up 17 percent from 2021.
When asked specifically about the life sciences sector, biotech/research & development (69 percent) is the preferred property type for investors in 2022. Several factors including a jump in R&D funding and technological advancements in data processing and gene sequencing are driving interest in these assets, CBRE said. Banks remain the most popular financing source for life sciences and health care properties (83 percent), followed by life companies (45 percent), the report said.