Affordable Housing Vacancy Rates Remain Tight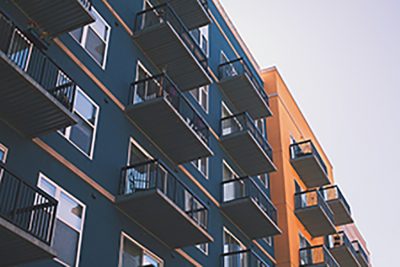 The national vacancy rate for Low-Income Housing Tax Credit-supported affordable housing dipped 0.1 percent in the second quarter to 2.5 percent, said Moody's Analytics REIS, New York.
The sector's vacancy rate has remained between 2.0 percent and 2.6 percent for as long as Moody's Analytics REIS has tracked it. The firm said it expects vacancies to stay within that range for the foreseeable future.
Affordable housing inventory grew 0.4 percent during the second quarter as just over 4,500 new completions came to market. But that figure falls far short of the second-quarter completion average going back to 2016, which has averaged just under 9,000 units.
"Since history has shown us that fourth quarters are usually the strongest quarter for construction, 2021 is still projected to finish with 40,000 completions, which is falls right in line with years past," said David Caputo, Data Quality Analyst with Moody's Analytics REIS.
Nationally, rents grew 0.8 percent during the quarter, bringing average asking rents to $986. "While the affordable sector has consistently shown positive rent growth throughout the pandemic, this is the largest quarterly rent growth dating back to the third quarter of 2019," Caputo said. "This figure shows that while the sector was never heavily impacted by the pandemic, it might have finally fully recovered."
Moody's projected rents in this sector will increase to $996 with an implied growth of 1.1 percent to finish 2021 at 2.2 percent.
"The big topic of discussion taking place in Congress these days is whether to allocate federal money by building more affordable housing or to increase the amount of vouchers currently available to make housing more affordable," Caputo said in the Moody's Analytics REIS Affordable Housing Quarterly View. "Both President Biden and Congress agree that there is a major shortage for affordable housing, but they fall on different sides of this debate. Biden is more concerned with increasing the number of affordable units through infrastructure efforts while Congress insists on increasing the number of vouchers so lower income families can find housing that is more affordable. Congress thinks any new infrastructure package that gets passed must include rental subsidies to bring down rent, as increasing the affordable housing supply while not making it affordable to the lowest income families would not solve anything. Either way, whichever proposal is accepted, billions of dollars will be added to federal spending on housing."
On the homeownership side, last week the Mortgage Bankers Association announced a policy initiative, Building Generational Wealth Through Homeownership, to provide industry leadership for reducing the racial homeownership gap, developing and supporting policies that support sustainable homeownership for communities of color and promoting fair, equitable and responsible lending for minority borrowers.
The MBA initiative complements marketplace efforts of its signature Affordable Housing Initiative, CONVERGENCE, which was developed by MBA's Minority Homeownership Joint Task Force, a collection of industry professionals drawn from MBA's Residential Board of Governors and Affordable Homeownership Advisory Council.
Caputo called the second quarter a strong one for the affordable housing sector. "While not devasted by the pandemic, like other more notable sectors, it would have been nearly impossible to have remained completely unaffected," he said. He noted conditions are slowly but surely improving as rents are projected to improve and reach 2.2 percent growth by year-end 2021.
"As for new construction, 2021 completions are projected to finish the year at over 40,000 units," Caputo said. "We will continue to monitor the effects that ripple through the affordable housing industry."