JLL Construction Outlook: Material, Labor Availability Constrain Recovery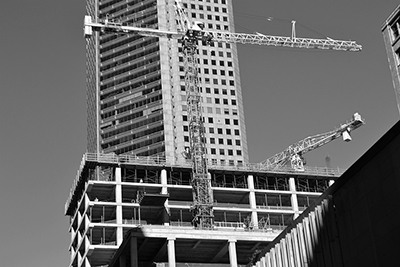 JLL, Chicago, said the construction industry has weathered the past 18 months well by most measures, but challenges remain.
"Employment is nearing pre-pandemic levels, new construction starts are growing and demand for architectural work remains strong," Henry D'Esposito, JLL Research Manager for Construction. "Yet two big challenges remain for construction. First, supply chain delays and record-high cost increases continue to put pressure on project execution and profitability. Second, the Delta variant and future waves of the pandemic have the potential to slow economic growth, weaking the construction rebound and calling into question some of the rosier predictions for 2022."
D'Esposito noted the steady return of demand for projects across most commercial sectors has been positive for the construction industry this year. But in the firm's Second-Half 2021 Construction Outlook, he noted this new demand for construction and the broader economic recovery has caused above-average construction-cost increases. Average final construction costs for a commercial project increased 4.5 percent year-over-year through August and by year-end total cost growth could surpass 6 percent. He said he expects to see similar cost escalation, between 4 to 7 percent, into 2022.
"Labor markets have been challenging in construction for years, and now that pain is being felt across many sectors of the economy, leading to a scarcity of available labor," he said. "As unemployment rates return to pre-pandemic levels, wage growth has kicked into high gear. The lack of available labor has led to more project delays so far in 2021 than a lack of materials and conditions are expected to worsen over the coming year."
JLL called the volatility in construction material prices "unprecedented in contemporary history." The report said increases in lumber and steel prices are by far the largest recorded since at least 1949. "For other commodities the records are somewhat more recent: aluminum prices have not increased this fast since 1995, plastic since 1976, copper since 2010. The inauspicious distinction this year is that all those records are being broken at the same time," JLL said.
Average material prices for a commercial project increased an "astounding" 23 percent in the 12 months prior to August, JLL said.