Fewer Firms Plan to Significantly Shrink Office Portfolios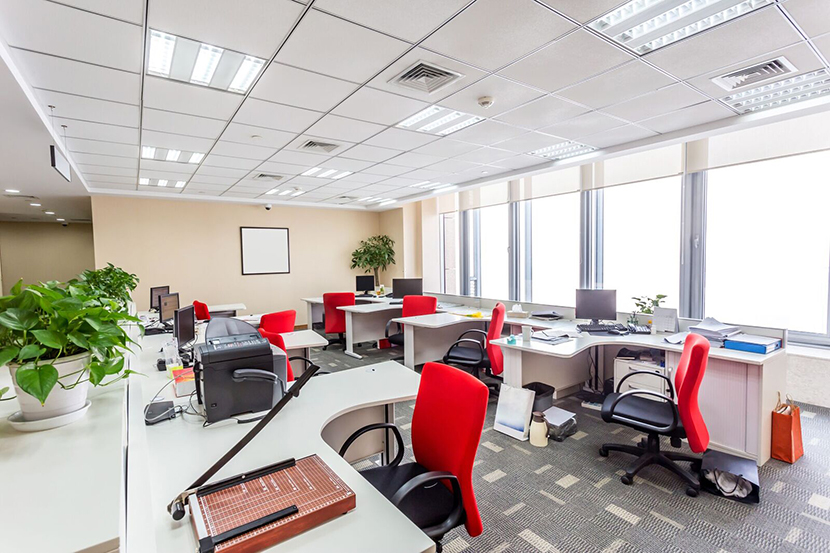 U.S. companies have scaled back their plans to make big cuts to their office portfolios and many now expect their offices to support "collaborative" work in person rather than remotely, said CBRE, Dallas.
CBRE surveyed 185 U.S.-based firms for its Spring 2021 Occupier Survey. Just over 40 percent said they intend to return to a steady, "relatively normal" state of office use in the third quarter and 20 percent have targeted the fourth. Nearly a quarter said they have already returned.
The survey found only 9 percent of large companies anticipate their office portfolios will get significantly smaller over the next three years, down from 39 percent in CBRE's previous survey last September. Meanwhile, large companies planning "modest" office-space reductions grew to 72 percent this spring, up from 45 percent in September. Smaller companies are more likely to keep their portfolio the same or grow it over this period, the report said.
"Multiple factors support this sentiment, including the ongoing rebound of the U.S. economy and companies' realization that they need to retain more office space than they previously thought," said Julie Whelan, CBRE Global Head of Occupier Research. "Many companies now recasting the design and function of their offices will find that the square footage needed to accommodate team-centric work, free-address seating and meeting space often exceeds that previously dedicated to rows of individual offices and cubicles."
Remote work will remain a fixture, but most companies said they anticipate employees will spend at least half their time in the office, the survey found. Specifically, 38 percent said workers will spend three or more days a week in the office, 32 percent anticipate an equal mix of in-office and remote work, 15 percent foresee solely in-office work, 7 percent say workers will do most if not all of their work remotely and 7 percent are unsure.
The firm's forecasting unit, CBRE Econometric Advisors, said it anticipates U.S. office-using workers now will spend an average of 1.8 days a week working remotely, up from 0.8 days a week prior to the pandemic. That would translate to companies using 9 percent less office space per worker. But the impact on office demand could be largely offset in the coming years by increased hiring amid the economic recovery and evolving office floorplans that provide more room between workstations and increased space for group-centered work.
CBRE also forecast the U.S. office market will start its recovery in mid-2022 and said asking rents will likely return to pre-pandemic levels in early 2025. That represents a shorter timeframe than recoveries from previous economic shocks including the Great Recession and the 2001 dot-com bust. In the spring 2021 survey, companies reported they intend to use more flex-office space leased on a shorter-term basis than traditional office leases in their portfolios going forward. Flex space tops the list of most desired in-building amenities by companies in the survey.