Single-Family Rent Growth Up More Than Five-Fold Year-over-Year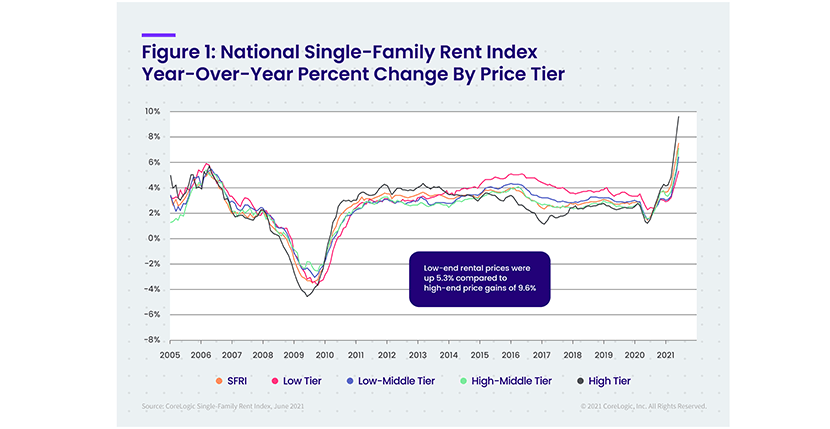 CoreLogic, Irvine, Calif., said single-family rent growth reached 7.5% year-over-year in June, up from a 1.4% year-over-year increase a year ago.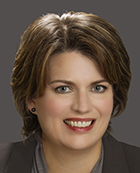 "Single-family rent growth accelerated in June, bouncing back from last year's weak growth," said Molly Boesel, Principal Economist at CoreLogic. "The recovery was even more pronounced for detached rentals, which had rent growth more than double that of attached rentals."
Boesel noted many would-be homebuyers have been either priced out of the market or unable to find a house to purchase in today's supply-constrained market and are living in a single-family rental property instead.
Arbor, Uniondale, N.Y., said most indicators point to a solid expansion for the SFR sector as the broader economy rebounds. "Heading into the pandemic, the sector was already enthralled in a period of record growth, as rising technological efficiencies and growing institutional participation led to greater professionalization," Arbor said in its Single-Family Rental Investment Trends Report. It noted several high-profile acquisitions and capital raises in recent months.
"All else equal, the SFR sector is firing on all cylinders," Arbor said. "Loan-to-value ratios were the only SFR-specific criteria to see some pandemic-related deterioration and they have already quickly returned to pre-COVID levels. Record demand is leading to declining cap rates and surging rent growth, and the need to add purpose-built SFR supply is persistent. All signs are pointing to sustained growth for the SFR sector as it continues to both mature and evolve."
CoreLogic studied four tiers of rental prices in its Single-Family Rent Index. Rent growth across the four tiers were:
• Lower-priced properties (75 percent or less than the regional median): 5.3 percent, up from 2.3 percent in June 2020
• Lower-middle priced properties (75 percent to 100 percent of the regional median): 6.4 percent, up from 1.5 percent in June 2020
• Higher-middle priced properties (100 percent to 125 percent of the regional median): 7.1 percent, up from 1.5 percent in June 2020
• Higher-priced properties (125 percent or more than the regional median): 9.6 percent, up from 1.2 percent in June 2020 Among the 20 largest U.S. metro areas, Phoenix had the highest year-over-year increase in single-family rents in June 2021 at 16.5 percent. Some tourist destinations that were hit hard by the pandemic also showed strong signs of recovery, with Las Vegas logging the second-highest rent price growth at 12.9 percent. And while Boston has experienced the largest decrease in large-market rent prices for 11 consecutive months (with an annual decline of 2.7 percent in June) the area's rate of decline slowed compared to previous months, CoreLogic said.