Personnel News From CBRE, Merchants Capital
CBRE Hires Brian Wolf as Chief Underwriter for Affordable Housing
CBRE, Dallas, announced Brian Wolf joined CBRE Capital Markets as chief underwriter for Affordable Housing.

Wolf will oversee credit risk management, underwriting and approval of large loans and structured debt for CBRE's affordable housing business at the national level.
Wolf joined from Fannie Mae, where he spent 14 years and served most recently as co-head of its Multifamily Affordable Housing debt finance business. While in this leadership role, Fannie Mae's affordable housing production volume quadrupled over a seven-year period. Prior to that, he was a management consultant specializing in public-private partnerships for public use infrastructure, including airports and toll roads. He began his career in corporate finance at J.P. Morgan & Co.
CBRE Affordable Housing is a specialty group within CBRE that combines investment sales, debt and structured finance, and investment banking into a fully integrated service offering for clients. The team has closed over $24.7 billion dollars in affordable housing sales and financing since 2001 and have conducted transactions in all 50 states and Puerto Rico.
Merchants Capital Opens Washington, D.C. Office
Merchants Capital, Carmel, Ind., established a Washington, D.C., office–the company's fifth nationwide.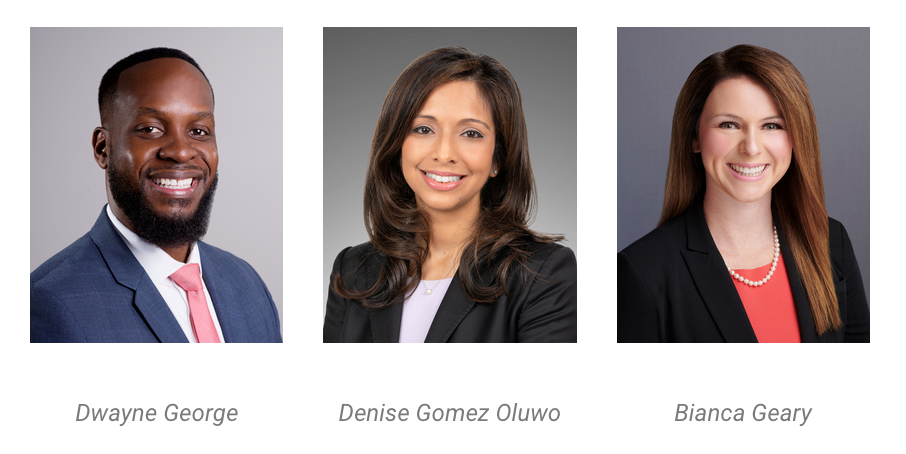 Located at 505 9th St., NW, the new office is led by Dwayne George, Executive Vice President and National Head of Production, who joined Merchants last year. George is joined by Denise Gomez Oluwo, Senior Vice President of Government-Sponsored Enterprise Underwriting, and Bianca Geary, Head of GSE Closings, making the new space the center of Merchants Capital's GSE platform.
The office is part of the company's strategy to expand its national lending footprint while accommodating current and long-term growth on the East Coast. Additionally, the new space allows Merchants Capital to be more equipped to utilize the tools at its disposal to directly benefit its roster of clients, including expanding on its commitment to innovation and efficiency when closing multifamily and affordable housing loans through the support of its banking operation, Merchants Bank.