Dealmaker: Gantry Secures $20M for Industrial Acquisition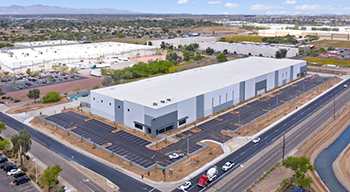 Gantry, San Francisco, secured $9.6 million in financing for the $17.4 million acquisition of a recently constructed multi-tenant industrial property in Phoenix's Southwest Industrial submarket.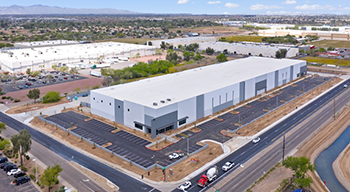 The building, known as Jefferson 83, totals 126,824 square feet with Class A infrastructure including 32-foot clear heights, LED lighting, a gated truck court and 35 dock-high loading doors. Jefferson 83 is 100 percent leased and occupied by two logistics-intensive tenants.
Gantry Principal Tim Storey and Senior Associate Chad Metzger with the firm's Phoenix production office worked with the borrower to identify and secure a best option loan vehicle for the acquisition. They placed the loan with one of Gantry's correspondent life company lenders, with terms including a sub-3 percent rate and an interest-only component.
"Industrial real estate is enjoying an impressive upcycle due to the growing relevancy of logistics and warehousing functions in our economy," Storey said. "Life company lenders are extremely active in pursuit of allocations to this preferred asset class and that creates competition amongst lenders, which bodes well for borrowers."
Storey noted quality industrial assets sponsored by experienced operators command the attention of multiple Class A lending sources. "Currently, for any long-term ownership strategy at 55-percent loan-to-value or lower, life company lenders continue offering extremely favorable terms and rates for qualifying industrial assets as we move into the second half of 2021," he said.