Inflation Spurs Consumers to Credit Cards, Home Equity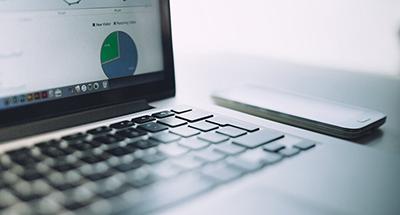 TransUnion, Chicago, said amid rising interest rates and high inflation, the fourth quarter saw consumers continuing to look to credit as a means to help stave off financial pressures.
The company's Q4 2022 Quarterly Credit Industry Insights Report showed an increase in Gen Z consumers opening credit cards, homeowners taking out home equity lines of credit and consumers continuing to turn to unsecured personal loans.
"Whether it's shopping for a new car or buying eggs in the grocery store, consumers continue to be impacted in ways big and small by both high inflation and the interest rate hikes implemented by the Federal Reserve, which we anticipate may continue for at least a few more months," said Michele Raneri, vice president of U.S. research and consulting at TransUnion. "If more moderated rate hikes continue, it would be a good sign that the increases have been working, and that some relief from high inflation may be on the horizon. Until then, we fully expect consumers to continue to look to credit products such as credit cards, HELOCs and unsecured personal loans to help make ends meet and put themselves in stronger financial standing moving forward."
The report said mortgage originations continued their slowdown in the face of higher interest rates, with the most recent quarter of data, Q3 2022, showing a 56% decrease year over year in overall originations, down to 1.5 million from 3.4 million in Q3 2021. For the sixth consecutive quarter, new purchases made up the bulk of total origination volume in Q3 2022, up 28 percentage points from 55% in Q3 2021 to 83%, outnumbering refinance five to one for the quarter with volumes on par with pre-pandemic levels (1.2M). Overall refinance originations fell by 84% year over year to 250,000; the lowest on record – driven primarily by the dramatic decrease of rate-and-term refinances, down by 95% year over year to 40,000.
Total mortgage balances reached a record level in Q4 2022 of $11.7 trillion, 9% higher than the same period last year. The annual growth rate of tappable homeowner equity continued to increase, up by 18% year over year in Q3 2022, reaching a record-high $20.2 trillion, an increase of $600 billion from Q2 2022.
HELOCs rose by 41% year over year in Q3 2022, while home equity loan originations grew by 47% year over year in 2022, the highest on record since 2010. Delinquencies ticked up, with borrower delinquency (60+ days past due) growing 17% year over year to 0.96% in Q4 2022. While delinquency levels remain low, this marks the third consecutive quarter of increase.
"HELOCs and Home Equity Loans continue to grow at unprecedented levels as homeowners increasingly take advantage of the record levels of tappable home equity they have built in their homes," said Joe Mellman, TransUnion Senior Vice President and Mortgage Business Leader. "The main reasons why homeowners utilize the equity available to them is to consolidate debt, home improvement and big-ticket purchases. Lenders who will benefit from this trend are those who have the ability to identify and reach homeowners who have equity available to tap and who also, either carry high interest rate debt that can be consolidated or own older homes that may warrant improvements."
The report also said credit card balances continued to grow, reaching record levels at the end of 2022. Bankcard originations were also up year-over-year in Q3 2022 (the most recent originations data available), from 20.1 million in Q3 2021 to 21.6 million. Gen Z consumers, in particular, increasingly continued to turn to bankcards, showing year over year growth in both balances (up 64% year over year in Q4 2022) and originations (up 188% year over year in Q3 2022).
Delinquencies for bankcards in Q4 2022 are still hovering around pre-pandemic levels observed in 2019 while private label card delinquencies remain below pre-pandemic levels.